Everyone Involved in This Samantha Bee Fiasco Is a Feckless C-Word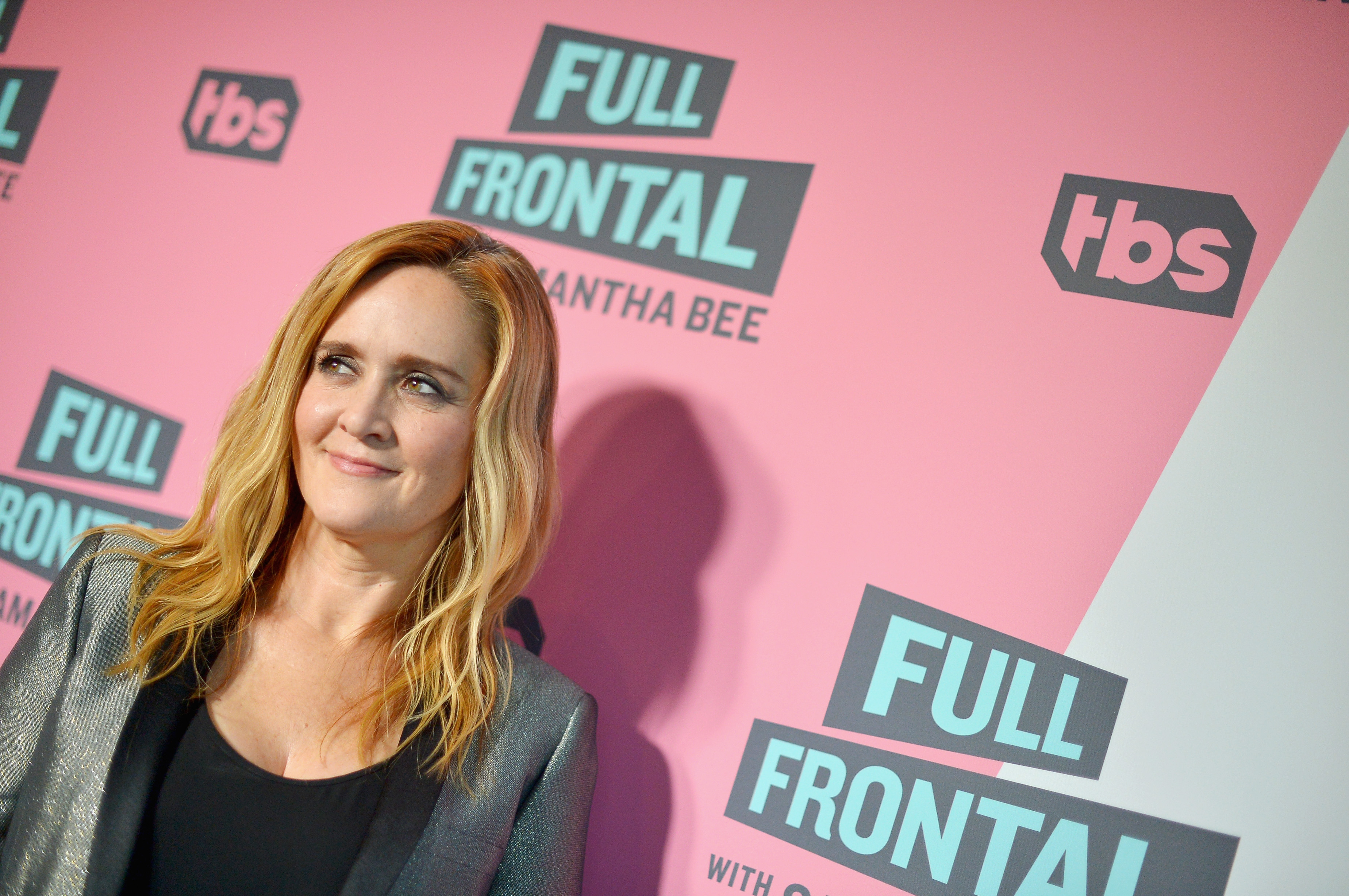 In the Trump era, each day inevitably brings a bout of disingenuous outrage, whether it be conservatives getting mad about Michelle Wolf's joke about Sarah Huckabee Sanders's "smoky eye" or an outcry over yet another problematic Kanye West tweet or this week's Roseanne debacle. On Thursday, the disingenuous outrage was over Full Frontal host Samantha Bee calling Ivanka Trump "a feckless cunt" on her show Wednesday evening.
Bee was mocking Ivanka Trump's tone-deaf tweet from over the weekend—the first daughter/White House adviser had posted a picture of her with one of her children captioned "My ❤️! #SundayMorning." Although there's nothing inherently wrong with that post, it inspired its own wave of (somewhat) disingenuous outrage—anti-Trump types were quick to point out the administration she works for has been separating immigrant children from their parents.
"Ivanka Trump, who works at the White House, chose to post the second-most oblivious tweet we've seen this week," Bee said. "You know, Ivanka, that's a beautiful photo of you and your child, but let me just say, one mother to another: Do something about your dad's immigration practices, you feckless cunt! He listens to you! Put on something tight and low-cut and tell your father to fuckin' stop it."
The right predictably cried sexism, and compared the comment to Barr's racist comments about former Obama adviser Valerie Jarrett, which resulted in ABC cancelling her show. "This is disgusting," Megyn Kelly wrote on Twitter. Breitbart called the comment "vile." Ben Shapiro asserted, "There's no moral reason not to boycott Bee's show."
The outrage reached all the way to the White House: "The collective silence by the left and its media allies is appalling. Her disgusting comments and show are not fit for broadcast," Press Secretary Sarah Huckabee Sanders said.
Caving to the disingenuous outrage, Bee and TBS, which airs her show, both issued apologies.
"Samantha Bee has taken the right action in apologizing for the vile and inappropriate language she used about Ivanka Trump last night," TBS wrote in an official statement. "Those words should have not been aired. It was our mistake too, and we regret it."
A woman comedian calling Ivanka Trump a "feckless cunt" is not a crime—or as bad as Barr's racist Twitter rants, if we're playing the comparison game. But Bee should've known that it would ignite the exact outrage that it did, and stood by her comment. If you're going to make offensive jokes, you can't be surprised when people are offended. As for the conservatives crying foul, it's not believable that they're actually outraged over the word cunt—not when Donald Trump himself has mocked a disabled reporter and said he likes to grab women by the pussy.
If you think Ivanka is a feckless cunt, fine, but apologizing for saying that is a feckless stunt, and really this whole situation is just a bunch of people putting on a feckless front, and at this point, everyone involved ought to stop it with their feckless grunts, and smoke a feckless blunt.
Sign up for our newsletter to get the best of VICE delivered to your inbox daily.
Follow Eve Peyser on Twitter and Instagram.
This article originally appeared on VICE US.