This Court Battle Could Force Trump to Stop Separating Migrant Families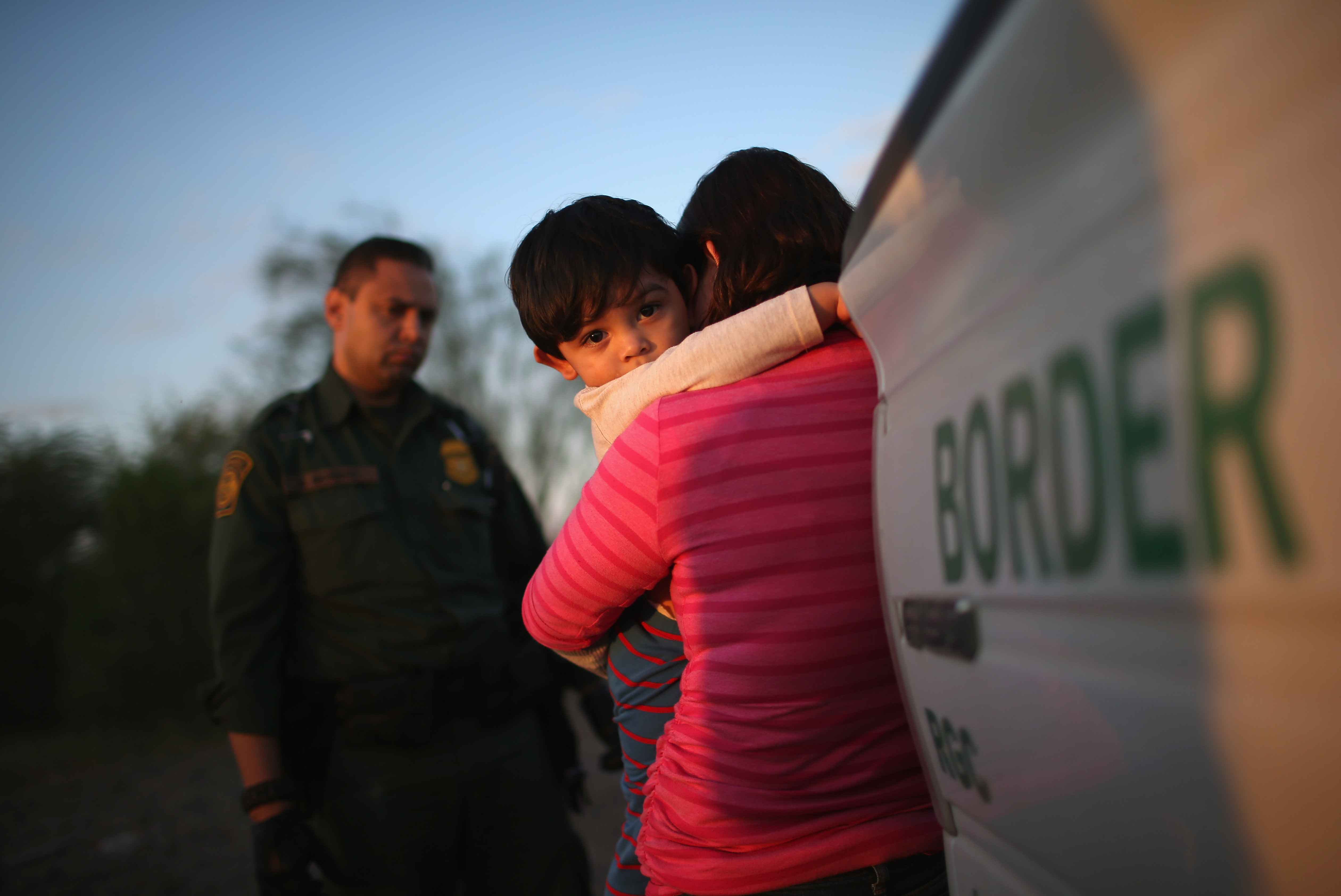 In February, Vilma Aracely López Juc de Coc fled her remote Guatemalan village with her 11-year-old son after her husband, Remigio Coc Choc, was beaten and brutally murdered. She did what she could to stay in her home, contacting the Guatemalan government to seek protection. But the government said it couldn't protect her (the men who killed her husband were never arrested). Fearing for her own safety and the safety of her family, López Juc de Coc took what little money she had and made the arduous journey with her son from Central America to the southern United States border in the hopes of escaping certain death from the people who killed her husband.
What followed, according to court documents, was a nightmare that has become all too familiar in recent weeks. On May 22, López Juc de Coc was detained by border patrol agents and her son was taken from her. She was charged with illegal entry, a misdemeanor, and the agents told her she would be deported, according to a petition that was later filed. Distraught, she asked if and when she would see her son again and got no answer. She has not seen her son since, and it was not made clear if she would ever see him again.
Legal, civil and human rights groups say they see stories like this every day, often to people trying to legally seek entry to the United States as refugees and asylum-seekers. This is a consequence of a new policy, announced last month by Attorney General Jeff Sessions, to prosecute every person who crosses the border illegally. The Trump administration says that this is meant to deter such crossings, but now several groups are challenging the policy as a human rights violation.
"We have never seen anything like this horrific, cruel policy of separating mothers and children, fathers and children, pulling young children from the arms of their parents, the parents who brought them here to seek protection," said Denise Gilman, director of the University of Texas Law School's Immigration Center, during a press call on Friday. "There is no way to seek that protection from the home country."
The Texas Civil Rights Project, the Women's Refugee Commission, the Immigration Clinic, and the Texas-based law firm Garcia & Garcia on Thursday filed a petition with the Inter-American Commission on Human Rights (IACHR) on behalf of López Juc de Coc and other parents who have been separated from their children at the US-Mexico border, hoping to reunite these families and put an end to the practice altogether.
According to the petition, even those trying to gain legal access to the country are being targeted. "Importantly, under the zero-tolerance policy, even asylum-seekers are being criminally prosecuted for the simple act of seeking asylum, and separated from their asylum-seeking children," the petition reads.
That includes families like María Andrés de la Cruz and her three children, all under the age of 12. They left Guatemala earlier this year after being threatened with violence by people in her village, according to the petition. She was arrested near the Rio Grande Valley in late May, and her family was taken to a shabby, freezing facility known as a hielera—"cooler" or "icebox" in English—infamous among advocates for undocumented immigrants. De la Cruz claims she was never questioned over why she left her country, but she was fingerprinted and put in the system. Her children were taken from her. She has not been able to sleep since, according to the petition.
---
---
If successful, the legal action could provide quick injunctive relief for immigrants and refugees facing family separation. But it could also be a test of whether the Trump administration will honor US obligations under the American Declaration of the Rights and Duties of Man, a 1948 treaty between the members of the Organization of American States.
"Of course, the commission doesn't have troops to go in and enforce the order, nor would we want the commission to have that, but nor does the Supreme Court of the United States," Gilman said on the call. "Really, implementation depends on the US meeting its legal international law obligations, and in the past the US has recognized that the statements of the commission and the requests of the commission are important authority."
In their filing, the groups say the parents and children have a right to be together during this process, and that the "deliberate break-up of the family unit" runs the risk of "irreparable harm and further separation." The petition asks the IACHR to declare that the policy of prosecuting parents and separating them from their children should immediately cease and that the children in detention should be processed and released.
The petition also requests López Juc de Coc and four other petitioners be reunited with their children and be provided with their whereabouts and a method of communication, as well as medical care, therapy, and counseling "for the trauma caused by the forcible separations."
Though the case highlights a few families' cases, the consequences of the Trump administration's new policy have been widespread. On Friday morning alone in McAllen, Texas, 12 families were split up, according to Efren Olivares, racial and economic justice director for the Texas Civil Rights Project. Every day over the last two weeks, Olivares says there have been more than 70 immigrants in court, with anywhere between 25 and 40 percent being parents separated from their children.
"This crisis is continuing every day," Olivares said on the call. "This is happening in Brownsville, in Laredo, El Paso, and all the way to San Diego. It's important to highlight that this is not isolated, that this is systematic, and it's happening all throughout the border, and it's dozens if not hundreds of families going through this. That is the magnitude of what is before us."
The DOJ did not immediately return a request for comment on the petition.
Now that the petition has been submitted, the IACHR is expected to notify the US State Department, after which it will begin its investigation, collecting data and documents from the government and asking questions. The groups also plans to submit additional cases of families separated at the border.
"This cruel treatment is the civil and human rights issue of our time," said Gilman, of UT Law. "And history is going to judge this moment of family separation very, very harshly."
This article originally appeared on VICE US.