Donald Glover Is Obviously the Best Choice to Play Willy Wonka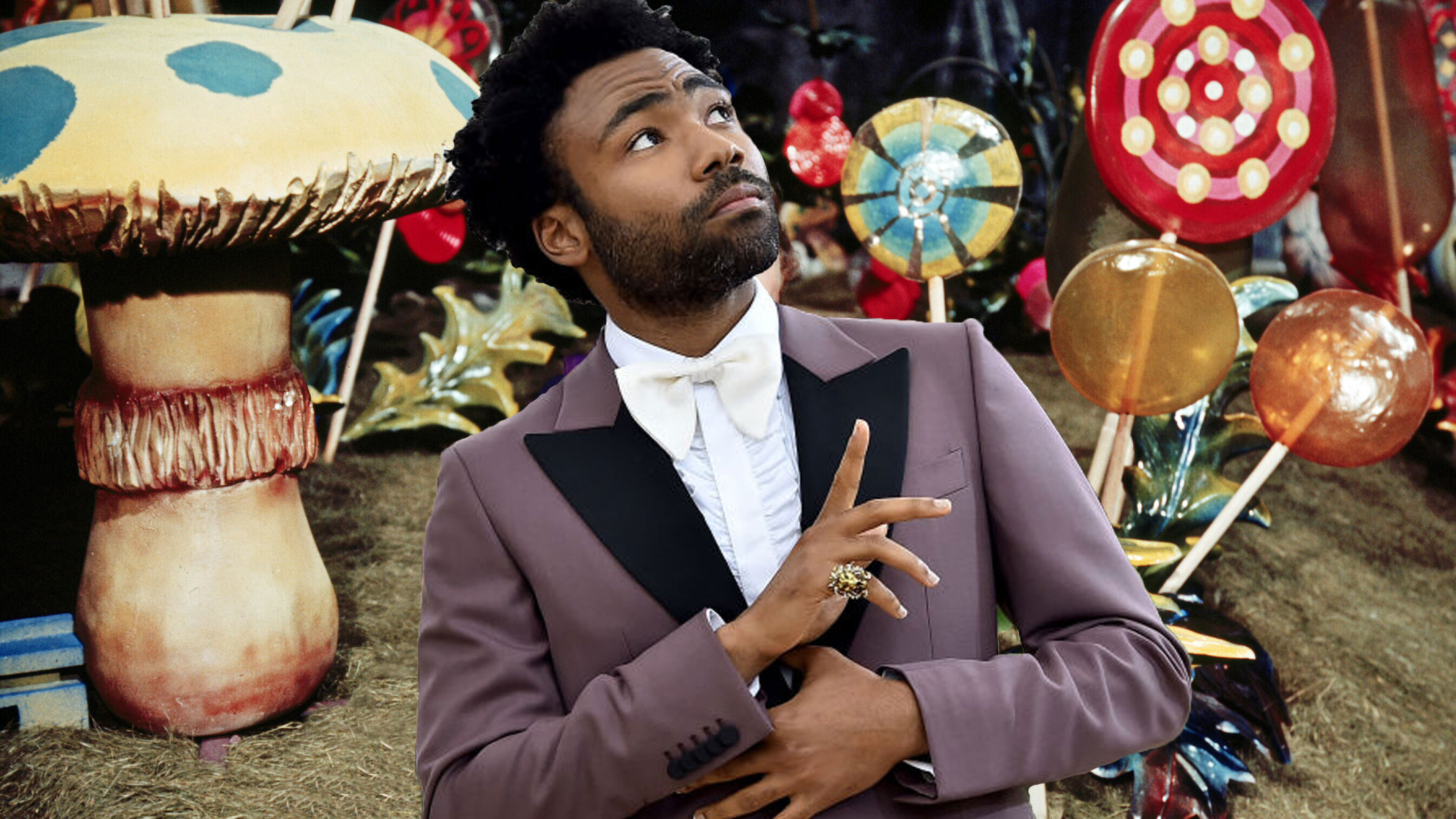 Donald Glover was easily the best thing about Disney's recent Han Solo origin film, and now it looks like the actor/director/writer/comedian/musician/maestro of our times could be getting an origin movie of his own—though no, sadly, it isn't a Lando story.
According to a new report from Collider, Glover is on the shortlist of actors to helm Warner Bros' upcoming Willy Wonka prequel, exploring the early days of the batshit chocolatier. Paddington director Paul King is currently developing the film based on a script by Simon Rich and reportedly has his eyes on Glover, Ryan Gosling, and Ezra Miller for the lead role.
Each of those three actors could probably pull off an interesting take on the character—at least better than Johnny Depp. Gosling doesn't get many chances to flex his comedic chops, save for the occasional movie like The Nice Guys, but the guy has surprisingly good physical timing. Miller is also a decent comedic actor, though maybe a little too bland for the Wonka role. Glover, though, would blow both of those dudes out of the water.
Gene Wilder's original Willy Wonka is equal parts magnetic and terrifying, a twinkling-eyed candy czar who is totally cool with torturing misbehaving children and losing his shit on a boat. Glover, for his part, can ride the line between his broader, zanier comedy antics from the Community days and his darker, brooding roles in Atlanta, which would be ideal for Wonka. Plus, the guy can sing.
It'd be interesting to watch Glover explore some of the more controversial sides of Wonka's history, too. Before the 2005 Willy Wonka remake force-fed us a bunch of unnecessary backstory about Wonka's abusive dentist father or whatever, all we knew about the character came from the original Roald Dahl book. In it, Wonka mentions his early days building his chocolate empire and "rescuing" the Oompa Loompas from their terrible, underdeveloped lives in the wilds of Loompaland. Wonka scooped them up and shipped them back to his factory where they were put to work making snozzberry-flavored wallpaper. Between Atlanta, "This Is America," and even that one-off Deadpool script, Glover has continually proven himself to be one of the most poignant and piercing artists addressing race in America today. In a more perfect world, WB would just give Glover free rein to tell the story about Wonka's dark, confectionary colonialist past. But sadly, WB is probably interested in taking the film in a more family-friendly (read: blander) direction.
The upcoming film is still in its infancy, so we probably have a long wait before we see the young Wonka—whoever winds up playing him—hit the big screen. In the meantime, we can all dream about Donald Glover singing a terrifying rendition of "Pure Imagination" while dressed up like a top-hatted Teddy Perkins. That would be incredible.
Sign up for our newsletter to get the best of VICE delivered to your inbox daily.
Follow VICE on Twitter.
This article originally appeared on VICE US.