The 'Queer Eye' Season Two Trailer Is Here and We're Already Ugly Crying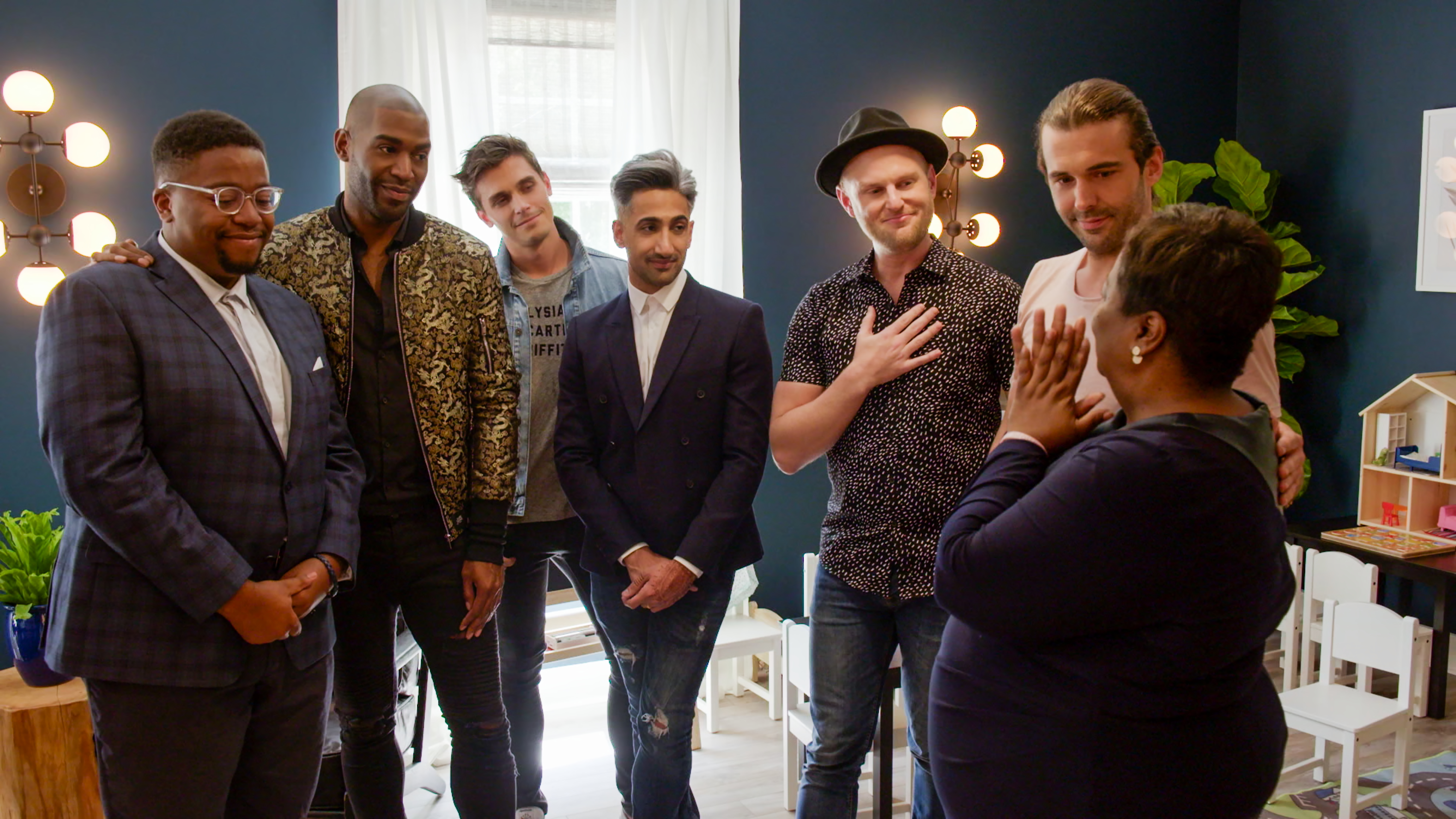 Stop what you're doing: The new trailer for Queer Eye Season Two is here, and America's favorite gay best friends are back to makeover a whole new batch of lovable folks who just need a little help dressing for work or making avocado toast. And from the look of the new season, there will be a proposal, there will be spanking, and most importantly, Antoni will be crying while being goddamn adorable. It remains to be seen how many fancy grilled cheeses he'll make this season, but you can bet he will organize THE SHIT out of someone's kitchen.
The fab five is back in Atlanta this season, and this time, they're doling out makeovers to both men and women who could stand to learn a thing or two from a gang of queer lifestyle gurus. Of course, expanding the diversity of their clientele comes with some witty truck banter: "I haven't done a lady in years!" Antoni quips.
"Personally, I've never done a lady," Bobby adds dryly.
Check out the fabulous new trailer for season two above, and catch the debut on Netflix on June 15, hunny.
Sign up for our newsletter to get the best of VICE delivered to your inbox daily.
Follow Kara on Twitter.
This article originally appeared on VICE US.