IHOP Is Sadly Now IHOb: the International House of Burgers
Last week we got some very devastating news: IHOP, the International House of Pancakes, home to those grinning, chocolate chip-toothed flapjacks, would be changing its name to IHOb for some reason. Without knowing what the mysterious new "b" stood for, we grappled with the news by coming up with our best 100 guesses of what IHOb could mean. Was the chain focusing on more poultry options as the International House of Birds? Or perhaps it was just rebranding itself as the International House of Breakfast or Brunch, adding more avocado toast options. Even our Snapchat followers had some decent guesses: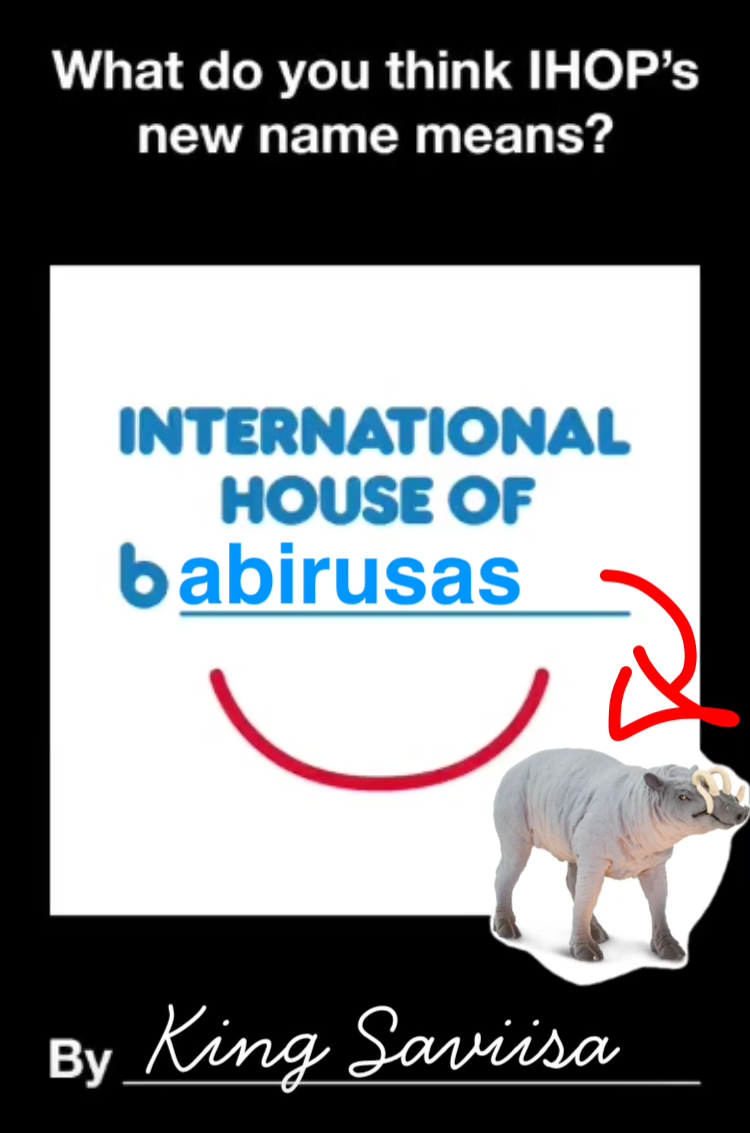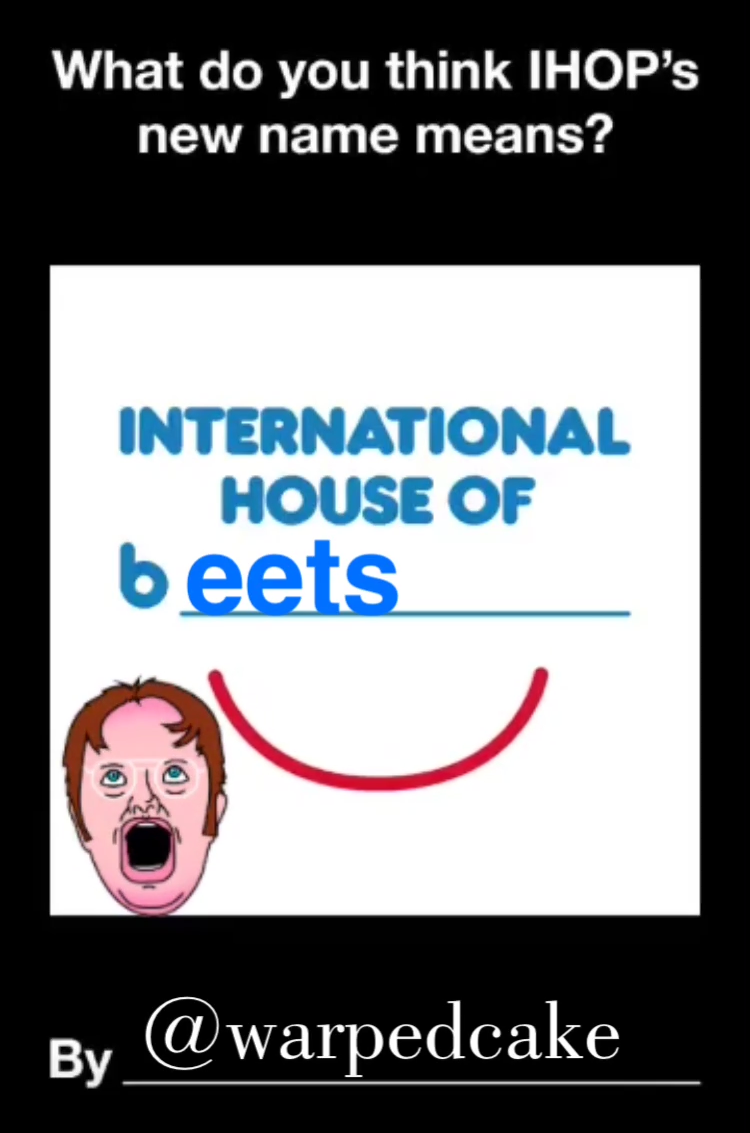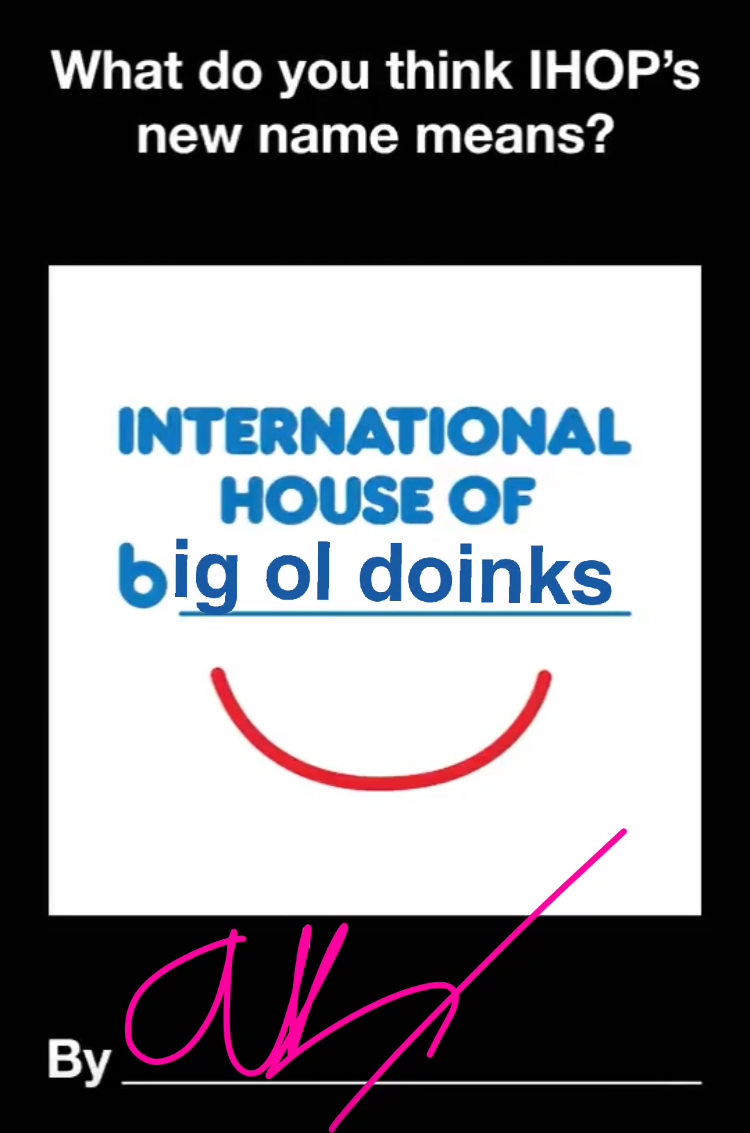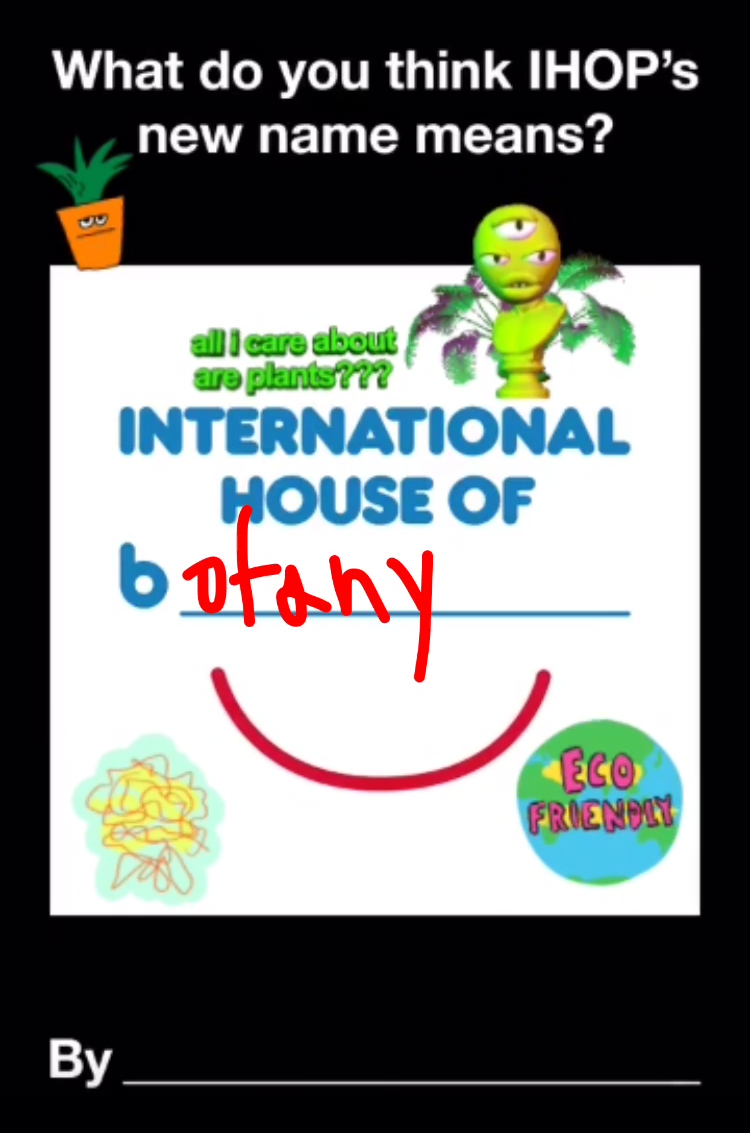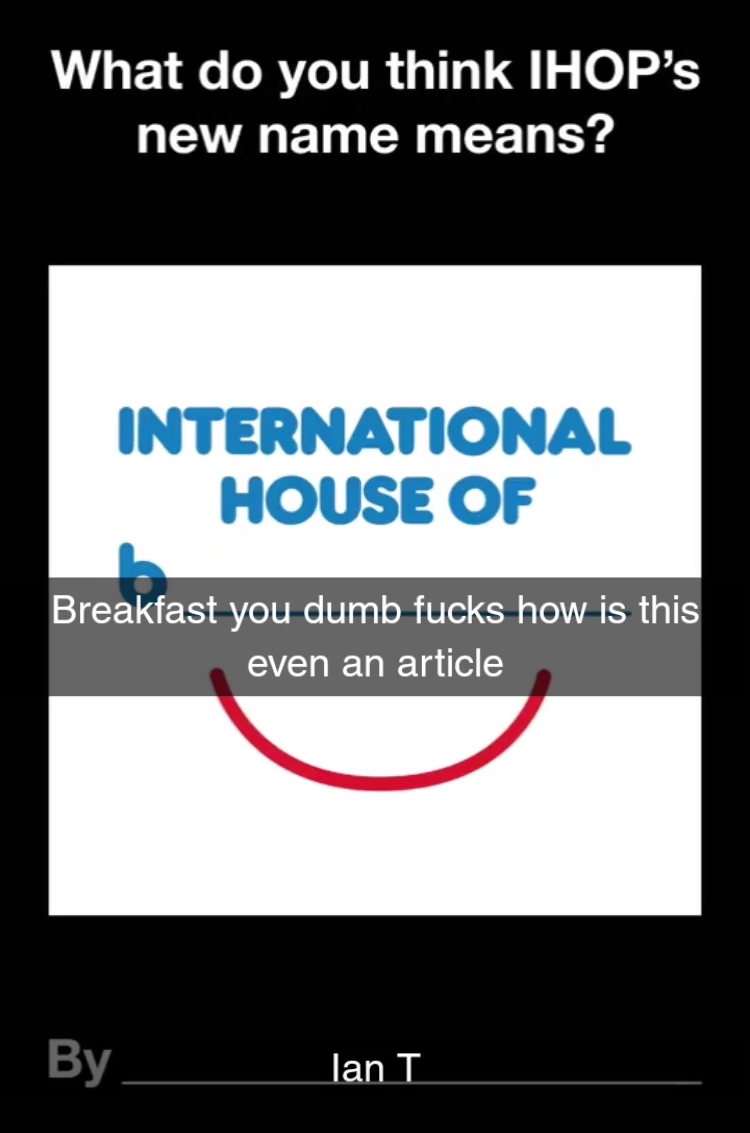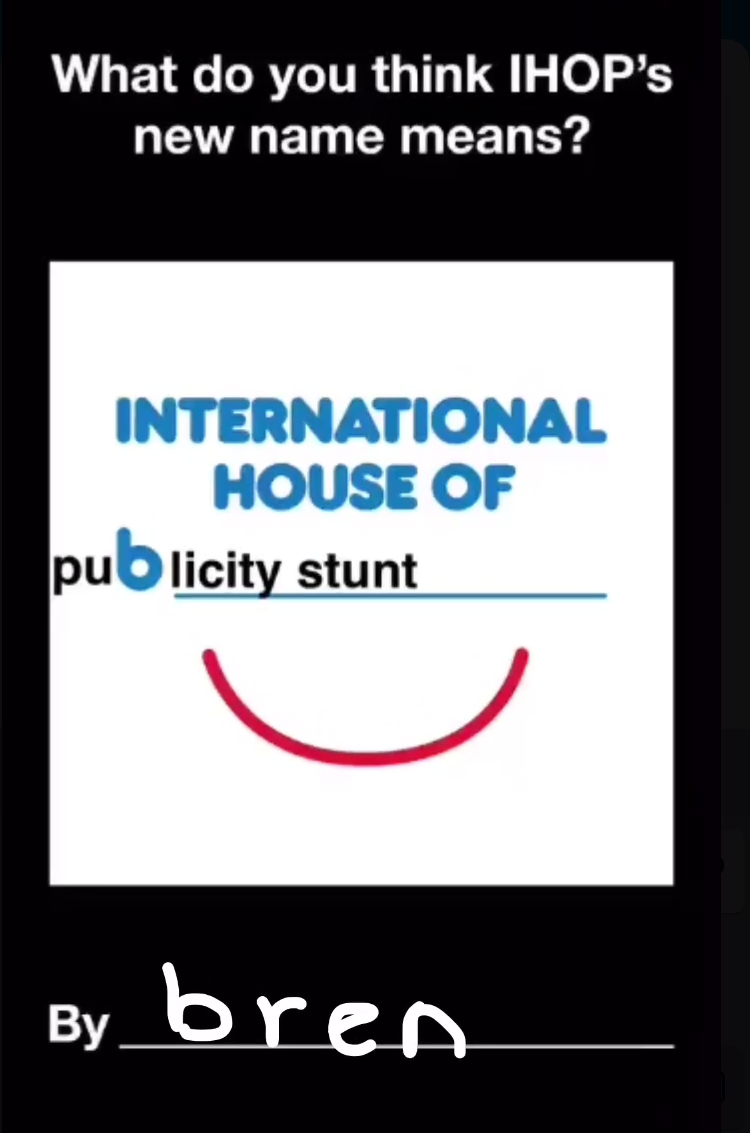 But on Monday, the beloved breakfast chain finally announced what was hiding behind the p it had flipped upside down: the International House of Pancakes would now be known as the International House of Burgers. (And we'd just like to say, for the record, that we called it. See item #2 on our list.)

IHOb will now join basically everyone else in the American fast food industry by focusing on flapjacks of a different kind, serving up what it calls "Ultimate Steakburgers" made "with 100 percent USDA choice, Black Angus ground beef that is smashed on the grill to sear in the juices and flavor before being topped with premium ingredients and sandwiched between a buttered and grilled Brioche bun."
"Everyone knows that IHOP makes world-famous pancakes so we felt like the best way to convince them that we are as serious about our new line of Ultimate Steakburgers as we are about our pancakes, was to change our name to IHOb," Chief Marketing Officer Brad Haley said in a statement. "We've pancaked pancakes for 60 years now so it's the perfect time to start burgerin' burgers, and we're kicking it off by flipping the 'p' in IHOP to a 'b' for burgers."
So there you have it. You'll now have to decide between IHOb, McDonald's, Burger King, Wendy's, Carl's Jr., Five Guys, In 'n' Out, Jack in the Box, Checkers, Culvers, Whataburger, Fatburger, Sonic, and every other specialty burger joint when you're hankering for a patty. You'll still be able to order the chain's famous pancakes, and according to the press release, the new name is only "for the time being," so it looks like two guesses on our list were correct: The International House of Burgers, and #100:


Sign up for our newsletter to get the best of VICE delivered to your inbox daily.
Follow Lauren Messman on Twitter.
This article originally appeared on VICE US.