The Horrific Black Market Medical Procedures Trans Women Turn To
It's incredible how much intimacy Vessels packs into its 15 minutes. The short film, written and directed by Arkasha Stevenson, follows a young Latina trans woman named Diamond who is considering options for breast implants. But with no health insurance and limited options, she's forced to consider the risky black-market silicone implants her friend has already gone through.
It's a portrait not just of what it means to be fundamentally uncomfortable in a physical body, but also a film about how the personal runs inevitably into the political, examining the barriers that keep trans people from getting adequate medical care—for gender-affirmation procedures and in general. The film is also visually gorgeous, utilizing a universally flattering pink-to-blue lighting technique (bisexual lighting), cutting between emotive close-ups and textured effects that mirror the look of blood cells.
The main characters are all played by first-time trans actresses (Diamond Cruz, Maria Roman, and Hope Smith), adding to the film's verisimilitude. It's an important step for an industry that continues to cast cisgendered actors in trans roles. As a result Vessels feels raw, heartbreakingly real.
Though Vessels won the Iris Prize for LGBT film in 2015, it hasn't been available to the general public until this week, when it was released to Vimeo. You can watch the film (which is NSFW from the opening shot) below, and scroll down to read my interview with Maria Roman—an activist in Los Angeles who stars as Prayleen, the silicone "pumper"—about trans rights and her personal connection to the film.
VICE: How did you get involved with this film?
Maria Roman: I am an activist in Los Angeles, and I developed a fashion show called "Garas," as part of a program that provides lunches and clothing for trans men and women who are homeless, through the Latina Coalition. I was walking the runway and that's when they [Vessels production team] spotted me.
I'm going to turn 48 this year. For many of us in transition, silicone—any of these procedures for the elders in our community—it is very popular. I went through what is in the film. It's important to me for people to know the journey to get there. I have been the subject of the procedure because I wanted to affirm my womanhood through this process, and resources at that time were very limited. I think this story resonates with trans people even today with the length we will go through to feel complete; from how we feel to how we identify. I still pay a price—I have a lot of complications for my decisions with the silicon I have injected in my body. Thinking back, I don't think that I would change my choice, because the challenges have made me a better person. And I have been happy with my body since I have had those injections.
It really speaks to the level of discomfort you feel in your body and the way people see you.
I thought every procedure would elevate my womanhood to the point where people would not question it. However, regardless of my breasts, my hair, or anything that I have done I still today get the same catcalling. What the character goes through—I still know what that feels like today. So it's the same dynamics.
---
---
How long have you been out?
I don't think I ever had a choice to not be out. It's just not my story. I have been trans since the age of 19, and from that moment on my life has been a challenge. I don't see it as, "I came out as a trans women."
Before I was trans woman I was called many names, but I was never called a man. I was something horrible—they took away any kind of manhood. But the moment I became a woman, that was when people started saying that I was a man. I was never a man before I became a trans woman, but when I became a trans women then I was a man.
What kind of challenges do you see the trans community facing on a day-to-day basis?
Poverty, not having access to education, family disconnection, there is such an array. For me the changes are the same for the majority of the population. There is a notion that things are getting better, for some people it is. For me I work in an office that celebrates it but, if I were to enter the workforce, it scares me, what would I do? What kind of options would be out there for me?
I've had the biggest challenge having someone rent to me, if I was the one that went in to look at the apartment. Time after time, I would go to see an apartment, and it would be like, "No I can't." It was an ongoing issue. I moved into a building where my girlfriend lives also. She lived there, she knew the manager and was able to connect me. That's how I was able to live there.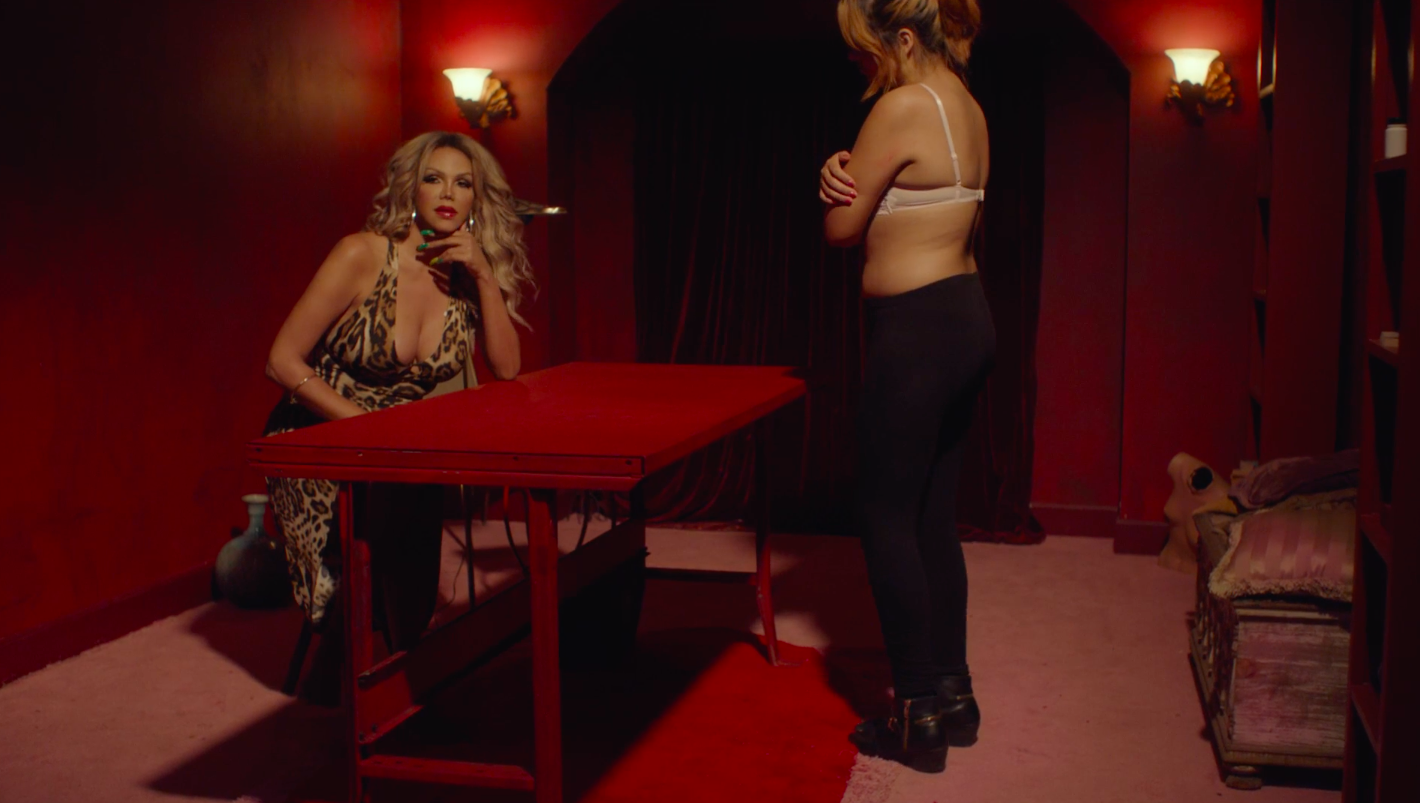 How can allies be more supportive?
You know, people think allyship is knowing someone who's trans—"They're my friend, and I support them on social media." You need to actively do something and show up. Invest your time. I think that's how we move forward. Even within the LGB movement, so many years we were so focused on marriage equality, that there's still even a subset of discrimination we as trans people face, within that community. It's about getting past that.
About, I think, a year and a half ago we had a known trans woman, Katia Da La Riva, who lived in Los Angeles and passed away as a consequence of getting pumped with silicone. A recent ongoing struggle we don't see it as much is access to health care. Some medical covers transition costs, but we need more education and resources. Vessels relates to this struggle of not feeling whole in your own body and having to go through the procedure.
There's a lot of work to be done—we need allies, we can't do it ourselves. We need people in power, we need politicians, we need senators, we need people who can really see the diversity of the challenges we face. And I'm not saying that every trans person is disenfranchised and unemployed. There are many trans people that live amazing lives. Even though they might be homeless or struggling. But we need people in power to support us.
I want people to know: just because you've started to see beautiful trans women walk the red carpet doesn't mean the challenges for trans people have gotten better. We're barely scratching the surface.
This interview has been edited and condensed for clarity and length.
Sign up for our newsletter to get the best of VICE delivered to your inbox daily.
Follow Nicole Clark on Twitter.
This article originally appeared on VICE US.