The New 'Smash Bros.' Will Feature Every Single Smash Fighter Ever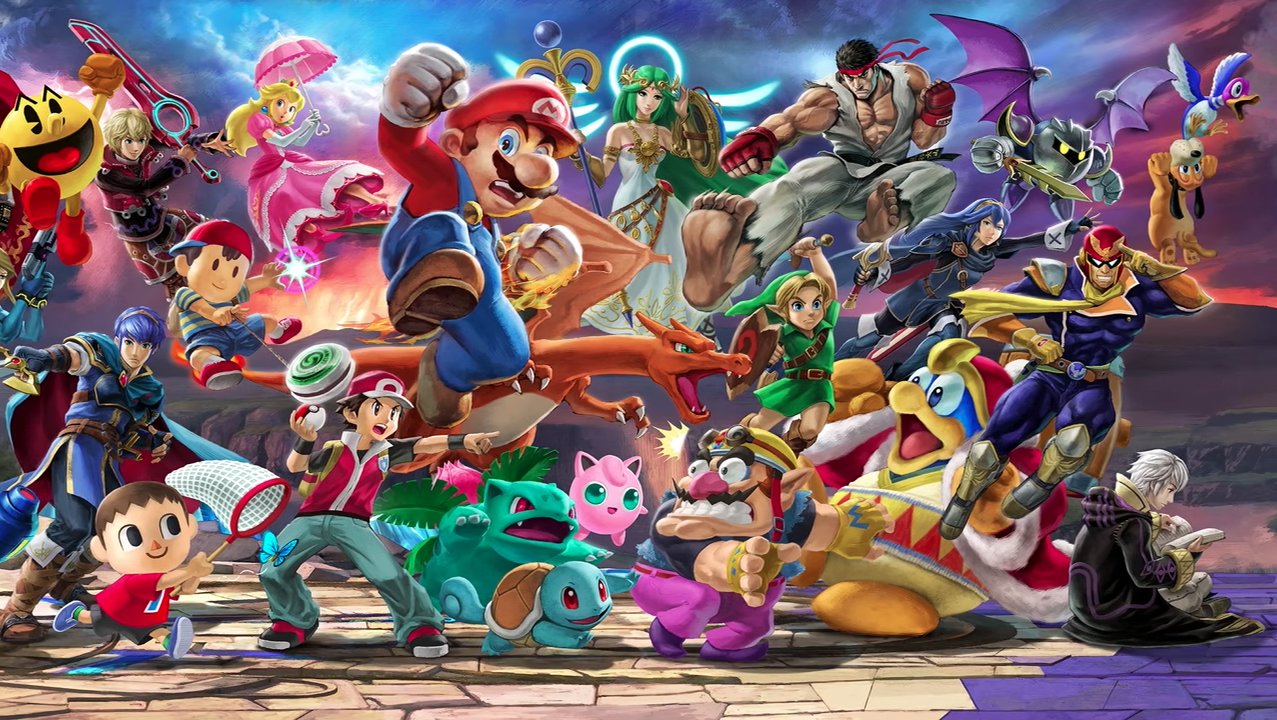 Over the course of 19 years and four iterations, Super Smash Bros. has pitted nearly every iconic Nintendo character, from Mario to Fox McCloud, against each other in a depraved battle to the death. Now it looks like the game, beloved by competitive gamers and total noobs alike, is making a glorious return, and bringing all its famous characters with it.
On Tuesday, Nintendo announced the first new Smash game in four years is coming to its latest console, the Switch, and gaming Twitter collectively screamed like a stadium of Nick Jonas fans. The new game will be called Super Smash Bros. Ultimate, and director Masahiro Sakurai announced at E3 that every single character from the previous four games will be playable in the new one.
There will also be a bunch of new additions to pit head-to-head, the wildest of which is a giant pterodactyl called Ridley that was a recurring boss in the Metroid games.
But it's not just the overload of familiar characters that makes the prospect of the game so exciting; It's the idea of a perfected version of the game. Fans are generally split on which version of the game they prefer, while competitive players seem most drawn to Super Smash Bros. Melee on GameCube. Sakurai promised tweaks to the gameplay for this Switch version that might just get all the game's fans on a single system. It will even support GameCube controllers, according to the Verge, so the transition for pros will be smooth.
Nostalgia isn't the only draw for Ultimate. According to Sakurai, every character has been re-engineered from the ground up to create the most fast-paced and comprehensive gathering of Nintendo IP in one title ever. There are tons of new costumes and places to fight ripped from Nintendo's recent successes like The Legend of Zelda: Breath of the Wild, Super Mario Odyssey, and Splatoon. All it needs to break the internet is a cameo from Fortnite.
Smash Bros. Ultimate is scheduled to come out on December 7, 2018.
Sign up for our newsletter to get the best of VICE delivered to your inbox daily.
Follow Beckett Mufson on Twitter and Instagram.
This article originally appeared on VICE US.