Far-Right Provocateurs Don't Deserve the Redemption They're Being Offered
Credit to Author: Simon Childs| Date: Tue, 22 Jan 2019 13:18:09 +0000
We're unfortunately getting used to terrible far-right weirdos hijacking the media conversation – be it indirectly, by shouting abuse at MPs and filming it on their phones, or by straight up being invited onto the air-waves for a chat. There's a grim sense of inevitability around this, given that the President of America is Donald Trump, and yet I sometimes wonder if journalists could try a bit harder to resist their extremist charms.
At the end of last week, Sky News released an interview with Caolan Robertson – formerly the camera operator for Stephen Yaxley Lennon, AKA Tommy Robinson – who used the opportunity to present himself as a reformed character, now in the sensible centre-ground, somewhere between a Rod Liddle Spectator column and a Breitbart podcast.
The appearance was for a new series, called Divided, with presenter Niall Paterson, who has waded into the culture-war and seems to think he's the man to bloody well sort it out, all from the comfort of a reclining chair. Problem is, it's all a bit Jez from Peep Show asking: "Aren't we supposed to be living in a multicultural democracy? And isn't that the point? You know, the Jews, the Muslims and the racists all living together happily side-by-side, doing and saying whatever the hell they like?"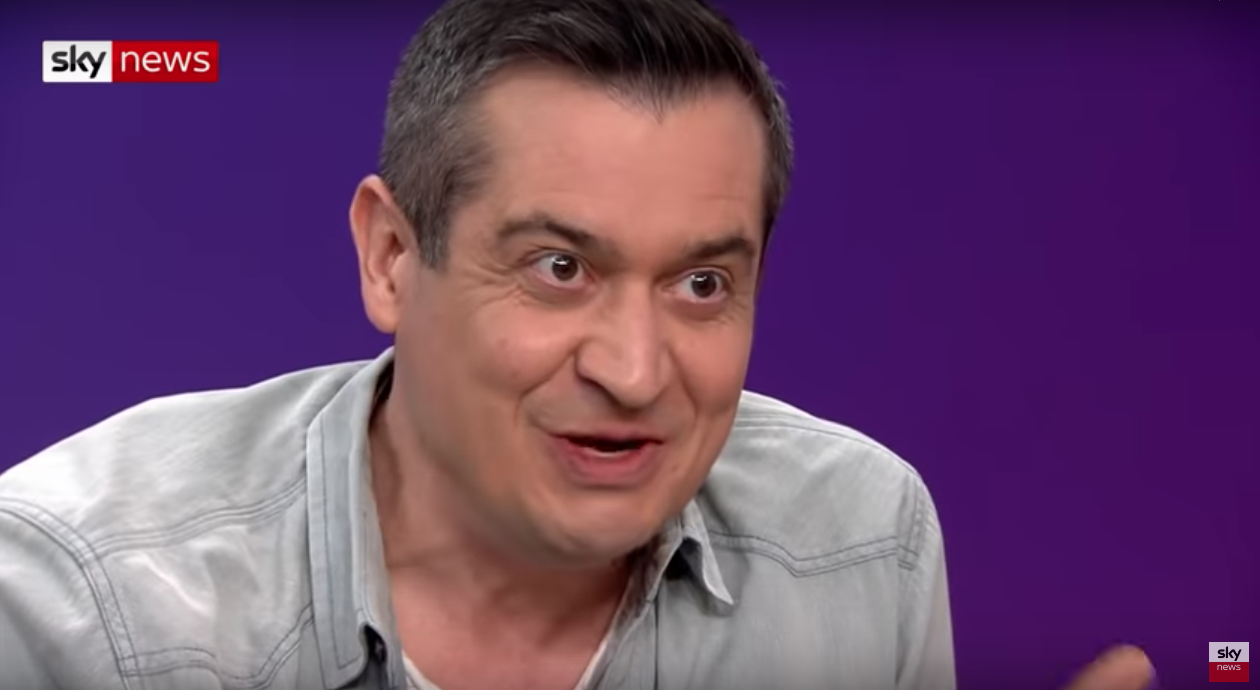 The interview largely proceeds as if Robertson's connection to Yaxley-Lennon happened a lifetime ago. "Would you concede that potentially, possibly, you were a racist, for at least part of your life?" asks Paterson, kindly. "I think I could have been described like that probably for a while," Caolan offers. Moments like this provide a sheen of toughness, but it's an absurdly soft question for someone who is willing to sit on your sofa and tell you that migration is an existential threat to patriotism and that a police anti-terror unit might have opened in part because of his output.
Paterson closes the interview suggesting that he is still looking at "a young radicalised man", something that had barely informed anything else about the interview – because if it had done, it likely wouldn't have happened in the first place, or at least not like this.
The motivation for Robertson to try to distance himself from his past presumably has something to do with the forthcoming release of the Borderlands documentary and the desire to be taken seriously as a journalist. But it would be a shame if anyone treated that film with any credibility when it comes out. Unfortunately, with bafflingly poor interviews like this, it's becoming all the more likely.
This article originally appeared on VICE UK.