The 'Black Panther' Design and Song Oscar Nominations Are a Big Moment
Credit to Author: Taylor Hosking| Date: Wed, 23 Jan 2019 01:18:49 +0000
Black Panther is heating up the Oscar race in categories that are usually not the main event. The movie may have a shiny best picture nomination, but its other nominations, including a history-making one, show the Academy didn't miss the artistic excellence surrounding the phenomenon.
Ryan Coogler's epic Marvel masterpiece garnered a Best Costume Design nom for the previously-nominated Ruth E. Carter, as well as a Best Original Song nomination for "All the Stars" by Kendrick Lamar and SZA and a historic nomination for Hannah Beachler, who became the first African American nominated for Best Production Design. The movie's costuming, production, and soundtrack were instrumental to cementing its vision of a radical afrofuturistic kingdom, helping usher in the broader global craze that surrounded it. These three nominations bring a certain gravity to the more technical categories that are typically less loaded with political symbolism than the other big awards of the night. Just as it would be monumental for the Academy to award the radical separatist politics of Black Panther for Best Picture, these other aspects of the film have an unmistakable power too.
The Best Costume Design category has largely become a space reserved to honor period pieces that take inspiration from old European or white American period dress. Just look at Black Panther's competition this year—The Favourite, Mary Poppins Returns, Mary Queen of Scots, and The Ballad of Buster Scruggs are all period films. But Black Panther's costumes not only stand apart from that tradition, they explicitly call attention to western societies discounting the history of regal African clothing because the bold afrocentric looks are worn by a society that's gravely underestimated by Americans in the film.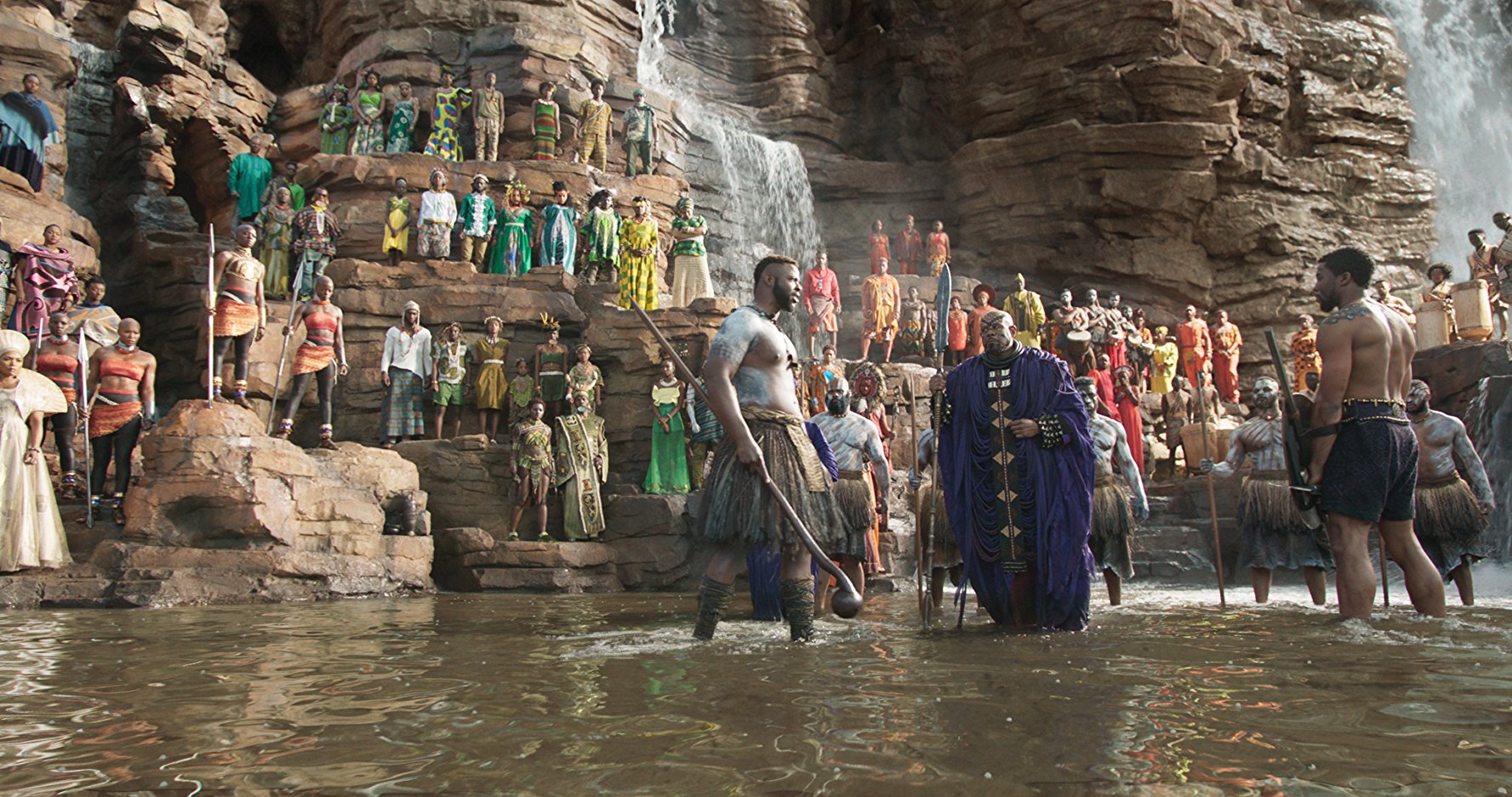 All together, Black Panther's central concepts show up in all facets of its production, which helped solidify it as the major phenomenon that it was. A win for Best Picture would certainly be a big victory for their efforts, but wins in these categories would make significant statements of their own too. They each unmistakably represent an explicit radical vision of non-western power. But if Black Panther doesn't win for costume, production, soundtrack, or any of its other five awards, it's still no water off of creators' backs. If there's anything Black Panther and its surrounding projects stand for, that's to avoid seeking validation from historically white power structures. A win for Wakanda would say more about the project's power to subvert the awards ceremony than it would say anything about the value of the work itself.
Sign up for our newsletter to get the best of VICE delivered to your inbox daily.
Follow Taylor Hosking on Twitter.
This article originally appeared on VICE US.