Rescued blind dolphin in Pangasinan dies after eating garbage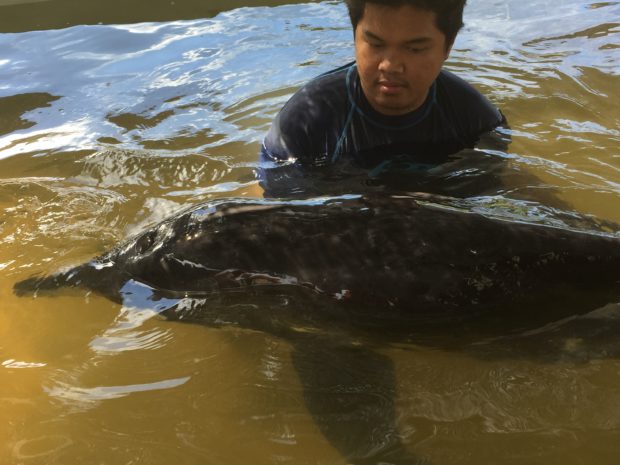 Credit to Author: hniitsu| Date: Wed, 23 Jan 2019 03:27:50 +0000
DAGUPAN CITY – A rescued one-eyed rough-toothed dolphin died here on Tuesday and local fishery officials found garbage in his stomach.
Elino Victorio, fishing regulations officer of the Bureau of Fisheries and Aquatic Resources (BFAR) in Northern Luzon, said the result of a necropsy performed on the adult dolphin showed that the animal ingested a polyvinyl chloride wire, a lighter, a filter bag and empty plastic pouches of vinegar and soy sauce.
"He looked comfortable after he vomited but it turned out that there was still plenty of indigestible garbage in his stomach that could have caused his death," Victorio said.
The sea mammal, renamed "Carlo," was stranded on the beach of Labrador town in Pangasinan last December 22, and was immediately brought to the BFAR facility in Alaminos City.
He was transferred to the rehabilitation pen in Cariaz Island because he needed a bigger pen.
The BFAR staff named the dolphin "Carol" as they thought the animal was female, with veterinarians even suspecting that "she" had a miscarriage.
But Ocean Adventure personnel who helped transfer the animal to Cariaz Island on January 15 found out that it was a male dolphin and so he was renamed "Carlo." Yolanda Sotelo/lzb