Huawei Executive Has 'Strong' Case Against Extradition Thanks to Donald Trump, Canadian Diplomat to China Says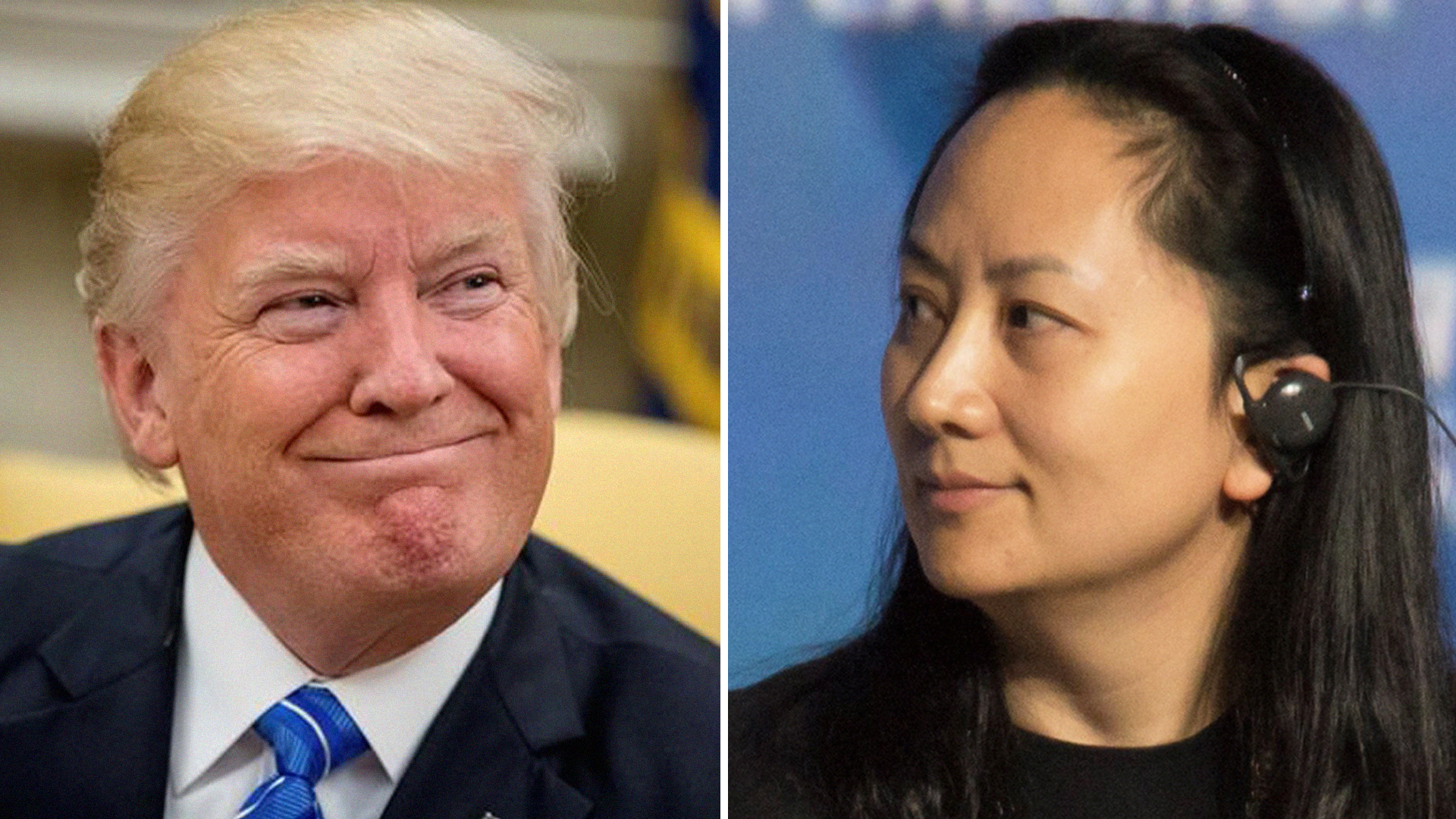 Credit to Author: Tamara Khandaker| Date: Wed, 23 Jan 2019 16:59:48 +0000
Canada's ambassador to China says the Huawei executive arrested at the request of the US has "quite good arguments on her side" to fight extradition, including political involvement from US President Donald Trump.
Meng Wanzhou, a 46-year-old chief financial officer for the Chinese telecom giant was arrested in Vancouver last month, sparking diplomatic tensions between China and Canada.
The US accuses her of banking fraud involving a company called Skycom, a "hidden" subsidiary of Huawei that did business in Iran, in violation of the U.S.' sanctions against the country.
In a press conference with members of the Chinese-language media in Markham on Tuesday, Canada's ambassador to China John McCallum unexpectedly offering legal advice to Meng, outlined three arguments that she could use to fight extradition.
"One, political involvement by comments from Donald Trump in her case. Two, there's an extraterritorial aspect to her case, and three, there's the issue of Iran sanctions which are involved in her case, and Canada does not sign on to these Iran sanctions. So I think she has some strong arguments that she can make before a judge," McCallum said in his opening remarks.
Trump said in an interview last month that he would intervene in the case against Meng if it would help him secure a trade deal with Beijing.
"If I think it's good for the country, if I think it's good for what will be certainly the largest trade deal ever made – which is a very important thing – what's good for national security – I would certainly intervene if I thought it was necessary," Trump told Reuters, adding that she could potentially be released.
"Well, it's possible that a lot of different things could happen. It's also possible it will be a part of negotiations. But we'll speak to the Justice Department, we'll speak to them, we'll get a lot of people involved," he said.
Roland Paris, a former foreign policy advisor to the Trudeau government and an international affairs professor at the University of Ottawa, told VICE News he expects Meng's lawyers to use all three defenses proposed by McCallum.
"If they do, it will be up to the court to assess whether Mr. Trump's comments raise doubts about the US extradition request," he said.
McCallum said on Tuesday that the federal government has not been involved, and that it's a judge at the BC Supreme Court who will ultimately decide whether or not Meng will be extradited.
"It's purely a judicial process. There may come a time when the justice minister is required to give a view, but that will not be for some months to come," he said.
"I know this has angered China, but we have a system of extradition treaty, a system of rules of law, which are above the government. The government cannot change these things, and as I said, I think Ms. Meng has quite a strong case."
The United States does plan to file a formal extradition request, according to Canada's ambassador to the US David McNaughton, who told The Globe and Mail that he had expressed Canada's anger to the US about what has happened since Meng's arrest—two Canadians have been detained in China, and another has been sentenced to death by a Chinese court.
"We don't like that it is our citizens who are being punished," MacNaughton told the Globe. "[The Americans] are the ones seeking to have the full force of American law brought against [Ms. Meng] and yet we are the ones who are paying the price. Our citizens are."
Follow Tamara on Twitter.
Sign up for the VICE Canada Newsletter to get the best of VICE Canada delivered to your inbox.