Conor McGregor Announces Retirement, But Who Knows If It Will Last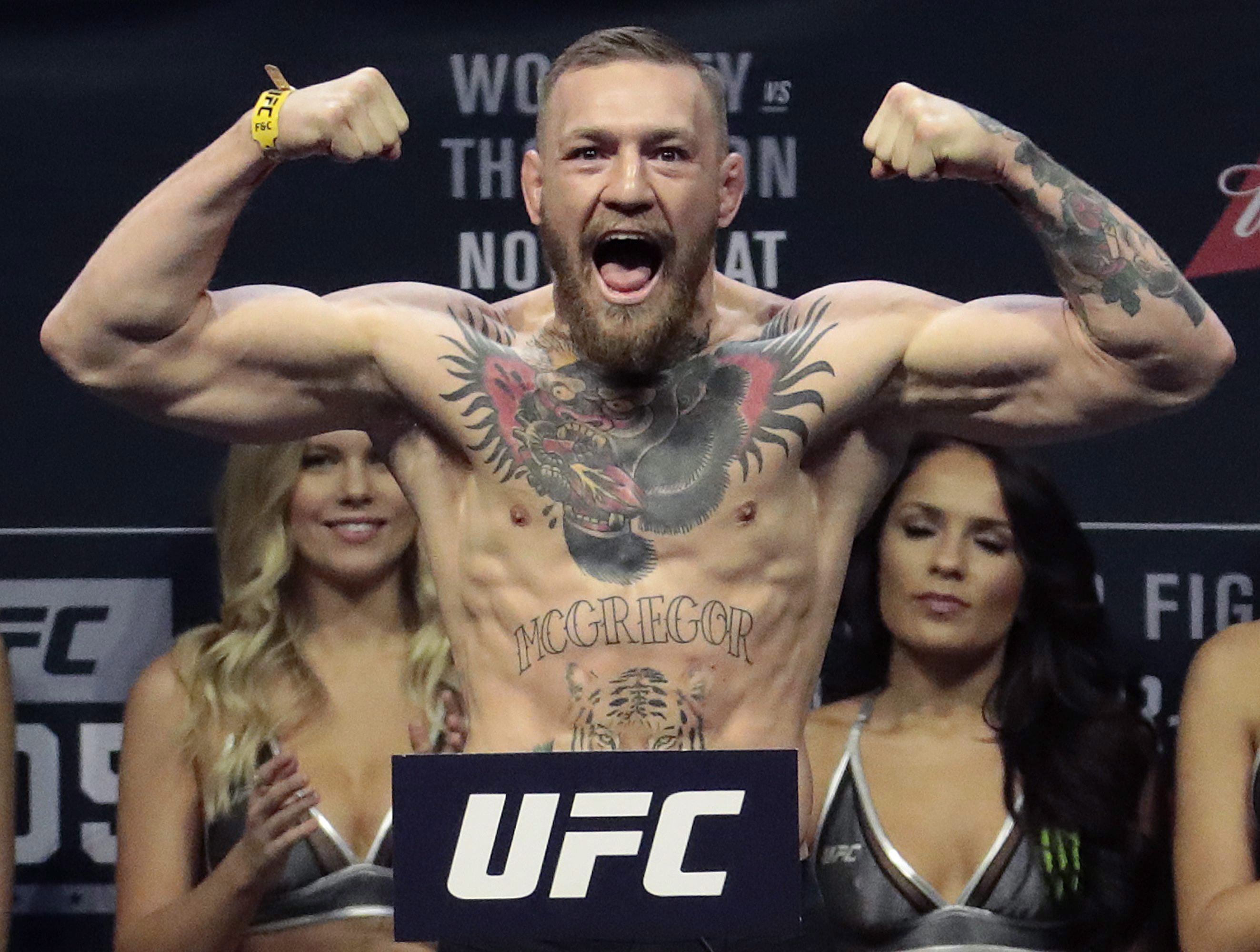 Credit to Author: Mack Lamoureux| Date: Tue, 26 Mar 2019 15:54:54 +0000
The biggest star in MMA announced that he's retiring from the sport … again.
Conor McGregor, perhaps the biggest crossover star in mixed martial arts history, took to Twitter Monday to make, as he puts it, a "quick announcement." What followed quickly blew up in the MMA and sports world.
"I've decided to retire from the sport formally known as "Mixed Martial Art" today," reads the post. "I wish all my old colleagues well going forward in competition. I now join my former partners on this venture, already in retirement. Proper Pina Coladas on me fellas!"
To make matters relatively confusing, earlier in the night, while on the Tonight Show with Jimmy Fallon, the 30-year-old McGregor spoke about how he was negotiating with the UFC for a fight in July. A few hours after his guest spot aired, at around midnight EST, McGregor tweeted out his retirement message.
This isn't the first time the Irishman has retired via Twitter. In 2016—following his first ever loss and disputes between him and the UFC regarding media appearances—McGregor took to Twitter to post the wonderfully simple retirement message of "I have decided to retire young. Thanks for the cheese. Catch ya's later." However, it was not to be, and two days later McGregor walked back the comments and four months later walked into the octagon again to avenge his loss to Nate Diaz.
Since this isn't a new move in McGregor's repertoire, many have speculated this could be a leverage play for a greater payday for an upcoming fight, a way to hype said fight, or simply a way to get people talking about him again. Some more conspiratorial-minded fans have come away with the idea that since he wrote "Mixed Martial Art" and not "Mixed Martial Art*S*," it's all an elaborate ploy. It's not the craziest thing to think, to be honest.
Despite the syntax of the professional fighter, Dana White, president of the UFC, seemingly believes his fighter is done. After the announcement, White told ESPN that he understands why McGregor would want to retire as "he has the money to retire and his whiskey is KILLIN it," and that "if I was him I would retire too."
"He has been so fun to watch! He has accomplished incredible things in this sport," said White. "I am so happy for him and I look forward to seeing him be as successful outside of the octagon as he was in it."
Other figures in the MMA world has a variety of responses to McGregor's supposed retirement. Ronda Rousey, another superstar who bowed out of the sport young, said the "second round is on me." Khabib Nurmagomedov, the UFC lightweight champion and man who beat McGregor in a bitter grudge match in October of last year, tweeted "there can be only one king in the jungle." Others tweeted they don't believe it or that they believe they'll see McGregor in the Octagon again.
To say that McGregor has a controversial past would be putting it lightly. In the past five years years he's starred in a ton of the highest grossing UFC PPVs, assaulted his fellow fighters by throwing a dolly at a bus window, fought boxer Floyd Mayweather in one of the greatest money bouts of all time, became the first ever two belt champion, was charged after breaking a fan's phone, started a whiskey company, jumped into a cage and shoved a ref during a fight he wasn't in, and so on and so forth. McGregor gets around.
So, to put it frankly, while this may actually be an earnest message of retirement—stranger things have happened—and this won't be the last time we see the trash talkin' Irishman.
Sign up for the VICE Canada Newsletter to get the best of VICE Canada delivered to your inbox.
Follow Mack Lamoureux on Twitter .