Bernie's Primary Victories Have MSNBC in Full-On Freakout Mode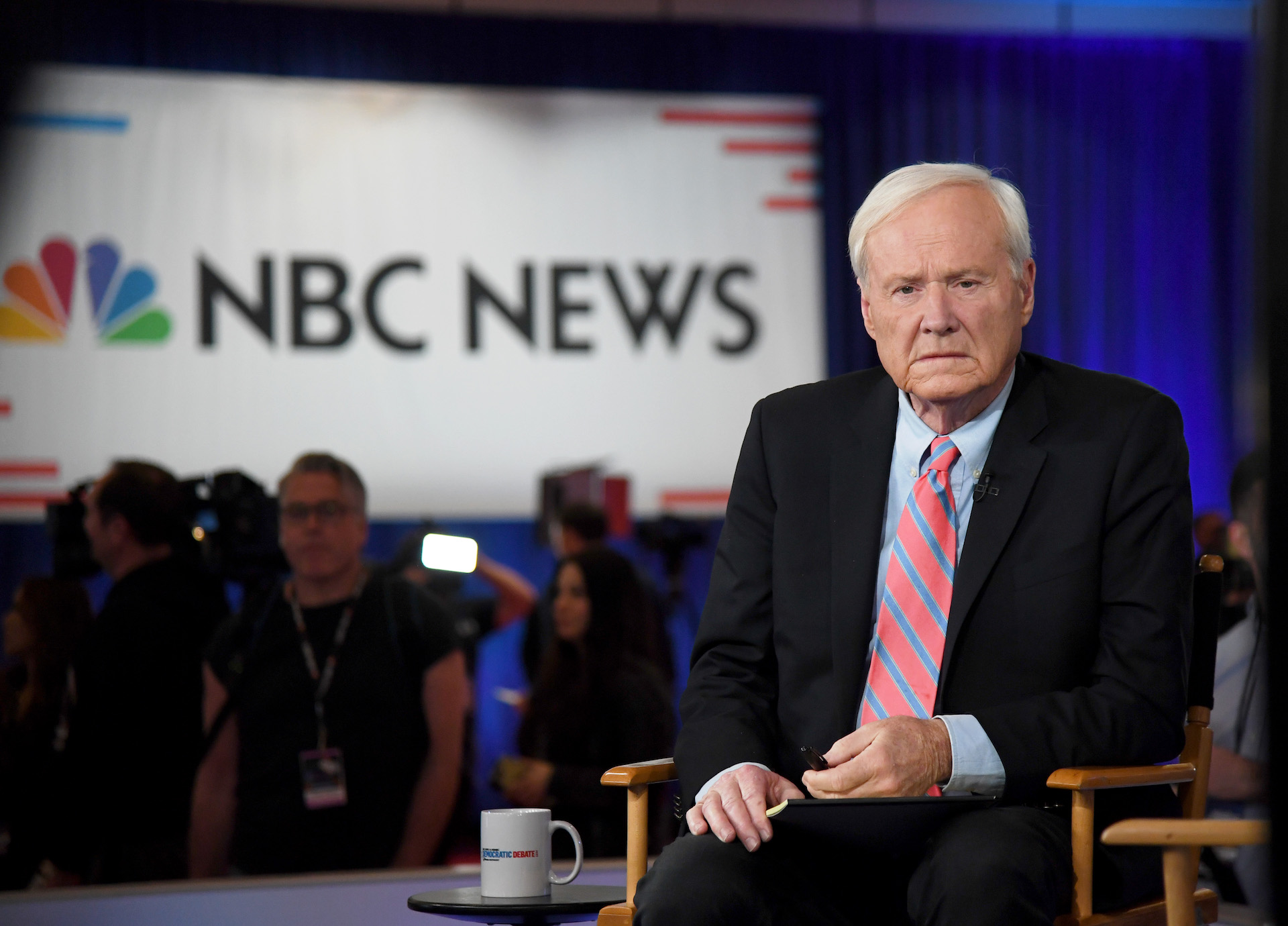 Credit to Author: David Uberti| Date: Tue, 25 Feb 2020 00:25:03 +0000
In 2016 then-candidate Donald Trump shocked Fox News by proving that he had a tighter grip on the GOP base than the famously conservative cable channel.
Sen. Bernie Sanders is doing pretty much the same thing to MSNBC right now.
The Vermont independent's campaign has repeatedly skirmished with the liberal network in the lead up to Democratic primary voting. But those tensions boiled over with Sanders' decisive victory in the Nevada caucuses Saturday, leading some pundits to go into full-on freakout mode.
Composed largely of establishment voices, MSNBC is now grappling with how to cover a primary shaped in large part by anti-establishment fervor as it enters a crucial period leading up to Super Tuesday. It's left the self-styled liberal analog to Fox News trapped between Democrats in Washington, many of whom worry a Sanders nomination could torpedo down-ballot races, and progressives who are calling BS on its progressive bona fides.
"If there's an establishment point of view, MSNBC will embrace it, do propaganda on behalf of it, and attack its opponents," said Cenk Uygur, a former MSNBC host, co-founder of The Young Turks, and current congressional candidate in California. "What makes me say that is that I have eyes and ears."
Chris Matthews, whose "Hardball" program has run on MSNBC for more than 20 years, has personified the meltdown. After Sanders' 26-point victory in Nevada on Saturday, the pundit compared his string of victories to the Nazis' successful blitz of the Maginot Line — a key French defense system — in World War II.
"I'm wondering whether the Democratic moderates want Bernie Sanders to be president," Matthews added at another point. "I mean, he takes it over, he sets the direction of the future of the party — maybe they'd rather wait four years and put in a Democrat that they like."
Talking heads who've repeatedly painted Trump as a unique threat to democracy have likewise portrayed Sanders as a hopeless ideologue. Frequent MSNBC guest and former Clinton strategist James Carville told host Nicole Wallace, a former George W. Bush aide, that Sanders' Nevada victory meant "this thing is going very well for Vladimir Putin." The comment came just days after Sanders called Carville a "political hack" during a CNN interview.
Former Republican lawmaker Joe Scarborough all but added on "Morning Joe" Monday that it was time to panic. He cited "a lot of buzz on Twitter" as evidence there is a demand for the party to coalesce around someone, anyone, as a never-Sanders alternative.
"Is it time for Elizabeth Warren — if she keeps finishing in fourth or fifth place — is it time to her to get out of the race to help consolidate efforts against Bernie Sanders?" Scarborough said.
Similar takes have gotten more intense in recent months. Joy Reid brought on a body language expert to evaluate the candidate's exchange with Warren about sexism. Chuck Todd amplified a comparison of Sanders supporters to Hitler's brown shirts. Lawrence O'Donnell framed the independent's narrow New Hampshire victory as evidence of weakness.
Primetime host Chris Hayes has been more open to Sanders, while a few of the network's contributors have begun taking aim at its positioning in the Democratic primary. On Sunday, analyst Anand Giridharadas went so far as to call out Matthews' analysis directly in a broader critique of the political establishment.
"Many in this establishment are behaving, in my view, as they face the prospect of a Bernie Sanders nomination, like out-of-touch aristocrats in a dying aristocracy," Giridharadas said. "The people who are stuck in an old way of thinking, in 20th century frameworks, in gulag thinking, are missing what is going on. It is time for all of us to step up, rethink, and understand the dawn of what may be, frankly, a new era in American life."
There was a somewhat similar tension at Fox News in response to Trump in 2015. Rupert Murdoch, owner of the conservative media empire that houses Fox, initially slammed the candidate for slandering immigrants and veterans. And some of the TV channel's personalities initially asked Trump tough questions, including in an infamous debate exchange in which he suggested Fox News moderator Megyn Kelly was on her period.
Trump dominated crowded primary debates and ensuing media attention with similar outlandish or offensive comments. As he pummeled his opponents in person and polling, Fox News fell into line and the channel's huge ratings rocketed even higher.
"People watched it like it was 'Game of Thrones,'" said Carl Cameron, a longtime Fox News correspondent who left the network in protest of its pro-Trump slant.
Sanders didn't start his campaign with the same saturation media coverage Trump had. But he's gradually getting more of it, including on MSNBC.
In January, MSNBC mentioned Sanders 36% less often than then-favorite Joe Biden, according to the media monitoring tool GDELT Project. Since the beginning of February, as Sanders has strung together three primary victories, he has dominated MSNBC airtime, drawing 47% more mentions than Michael Bloomberg and 72% more than Biden.
Those numbers reflect a news network taking Sanders more seriously. They might also point to MSNBC coming around to a candidate whose support overlaps with its own audience. A NBC and MSNBC-hosted debate last week, featuring progressives Warren and Sanders throwing haymakers at Michael Bloomberg, drew record ratings for a Democratic primary contest.
What remains unclear is whether MSNBC will try to tap into that energy in the coming months, should Sanders' bid for the nomination become a reality, with new pro-Sanders pundits.
"Once you get into the general election," Cameron added, "a lot of the media takes sides."
Cover: Chris Matthews of MSNBC waits to go on the air inside the spin room at Bally's Las Vegas Hotel & Casino after the Democratic presidential primary debate on February 19, 2020 in Las Vegas, Nevada. (Photo by Ethan Miller/Getty Images)
This article originally appeared on VICE US.