RCMP Culture Is 'Toxic' And Cops Incapable of Changing It: Report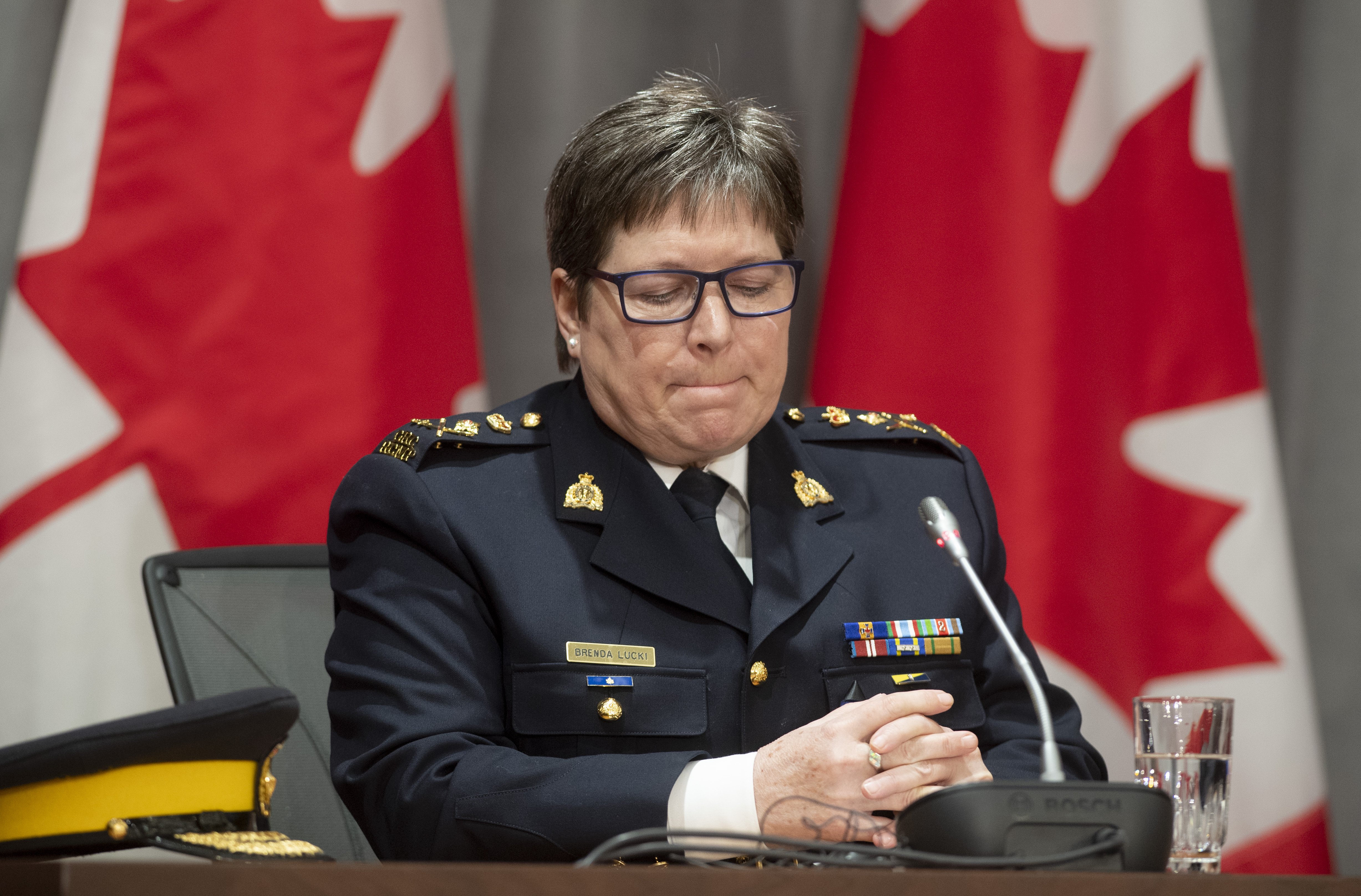 Credit to Author: Jane Gerster| Date: Thu, 19 Nov 2020 15:18:41 GMT
An independent report looking into decades of sexual harassment claims within the RCMP says "comprehensive cultural change is required" for the beleaguered police force.
In a 178-page report resulting from a $100 million sexual harassment class action launched by former Mounties Janet Merlo and Linda Gillis Davidson, the Honourable Michel Bastarache said he is "not convinced that positive cultural change can occur without external pressure."
After a tumultuous year that featured repeated calls for her resignation, RCMP Commissioner Brenda Lucki told the Toronto Star in a rare one-on-one interview that she has a whole host of initiatives in place to diversify staffing, address racism and sexism within Mountie ranks, and—in general—improve accountability.
But Bastarache's report, titled "Broken Dreams Broken Lives," follows 644 interviews with women in the RCMP about their experiences of sexual harassment and assault within the force and makes it plain that Lucki is not in a position to effect change.
His conclusion is based on three decades worth of sexual harassment, discrimination and workplace harassment claims that have landed on the desks of Mountie brass and the federal government and whose subsequent actions "have not, in my view, succeeded in addressing the underlying issues arising from the RCMP's toxic culture."
Under the Merlo-Davidson settlement, 2,304 women received financial compensation, although the report notes that Bastarache "was told by claimants that other women did not file claims either because they had decided that it was too difficult, or, they were afraid that, due to a possible breach of confidentiality, they would be subjected to reprisals for seeking compensation."
In total, the Canadian government forked over $125.4 million, of which 85 per cent went to claimants and 15 per cent to legal fees.
Bastarache's report echoes so many before it, including a 2017 report from the RCMP's Civilian Review and Complaints Commission (CRCC), which said "the RCMP lacks both the will and the capacity to make the changes necessary."
Much like Bastarache's report, the CRCC highlighted the fact successive governments have ignored decades worth of proposed solutions.
"In the past decade alone, over 15 reviews have been conducted of the RCMP and its organizational culture, identifying a dizzying array of more than 200 recommendations for reform," the CRCC report said. "Unfortunately, few have been implemented."
These issues can no longer be punted down the line, Bastarache cautions, writing that "if effective steps are not taken now, I believe that there will be more class actions in the foreseeable future."
The government recently settled a second $100 million sexual harassment class action, which is open for claims until Jan. 12, 2021.
"Paying victims for the harm done to them and believing that this will resolve the issue is not a reasonable approach for the victims or for the Canadian public," according to Bastarache.
Commissioner Lucki is expected to speak to Bastarache's findings shortly before 1 p.m. EST.
Follow Jane Gerster on Twitter.