Her Brother Died. The Government Says She's 'No Longer Welcome' to Ask Questions
Credit to Author: Emily Baron Cadloff | Date: Tue, 27 Jul 2021 17:35:41 GMT
Andrew Gnazdowsky was "pretty much the coolest guy in the entire world," according to his sister Nicole. Which is why, when he died in October 2020, Nicole was hit particularly hard. Hearing that her brother, an engineer, had died while on a job site was tough enough. But when she turned to officials for answers, she was labelled "inappropriate" and "disrespectful." Now, the government says she's "no longer welcome" to contact staff, and it will not respond to any further calls.
How did she get here?
Andrew, 26, was working for a subcontractor, surveying a Nova Scotia Power site on the eastern shore of the province, when there was a malfunction with his remote-operated equipment. He waded into the water to retrieve it, and drowned, according to his co-worker, which an autopsy later confirmed. Nicole says she later discovered the dam near the site was running, which likely contributed to Andrew's struggle in the water.
After her brother's death, Nicole wanted answers. She wanted to know if there were safety concerns with either of the subcontracted companies, or Nova Scotia Power. She wanted to know why the dam was on when there was work on site. And she wanted to know why there was no boat available to retrieve the malfunctioning equipment. So she started making calls. (Disclosure: I briefly worked with Nicole several years ago.)
The local RCMP cleared the site of the accident, and handed the investigation to the provincial Department of Labour and Advanced Education. Nicole said she discovered there was no report of a workplace fatality made to the Worker's Compensation Board, and found issues with Andrew's initial autopsy, including how bruising and injuries to Andrew's face were left out. She also said she was told that the Department of Labour was mainly focusing on the subcontracted companies in their investigation, rather than NS Power.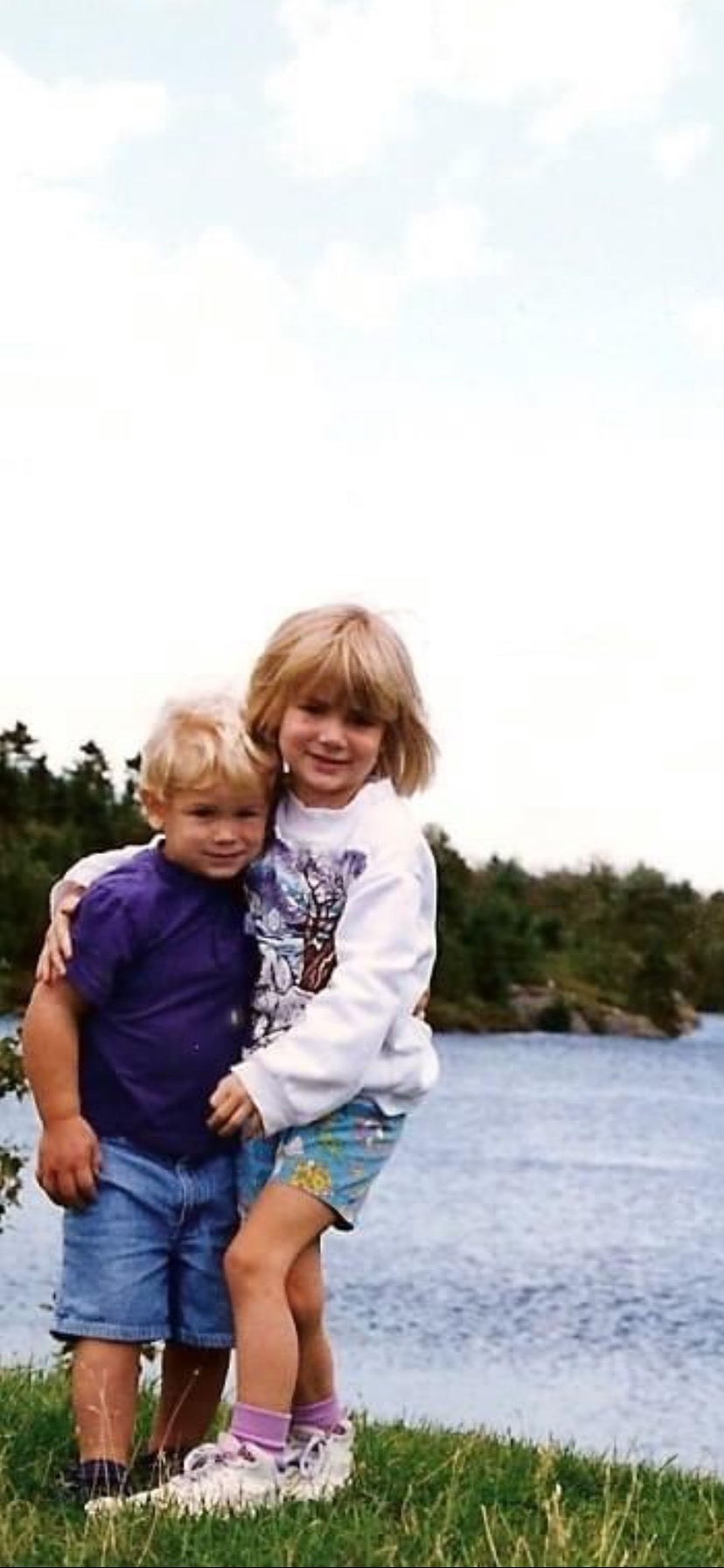 Nicole took her requests to the Department of Labour directly, speaking with representatives over more than six months. At one point, she later learned, Scott Burbridge, manager of investigations with the department's safety branch, told his colleagues in an email that Nicole was "intelligent and composed," and had relevant questions.
However, answers were slow, and Nicole was frustrated. She was in communication with dozens of people, trying to figure out what was happening in the investigation, and if there would be repercussions for safety procedures at the dam site.
Her emails escalated, both in tone and frequency. She admitted she was not always polite, but she was also grieving the loss of her brother. More importantly, she was a citizen searching for answers, reaching out to government officials with much wider reach and resources.
"All things considered, I've been incredibly, incredibly reasonable. (The provincial government doesn't) like being asked questions, and they don't like having people realize that they might have done something wrong," Nicole said.
She found others in the province had the same problems she did, through a CBC report from 2019. The report details that unlike other provinces, in Nova Scotia, it's difficult to impossible to get even basic details regarding workplace fatalities unless you file a freedom of information request.
So this May, she did just that—to find out what officials had been saying about her. The 500-page package she received showed that Burbridge, the investigator who called her intelligent and composed, later referred to her as a "hostile individual" who initiated a "public attack" on the department, likely alluding to her speaking to media. Records also show a confidential memo in which Burbridge says the investigation would be heavily scrutinized, but staff should delete his note after the meeting, which contravenes the province's Freedom of Information Act.
Nova Scotia's Department of Labour and Advanced Education did not respond to requests for comment. The province's Department of Justice responded instead, saying it would not comment for privacy reasons. The department did not answer questions about which specific parts of Nicole's emails were "hostile" or why it had taken over communications.
Representatives from Nova Scotia Power said in an email that safety is a primary concern of the company. It directed further questions to the Department of Labour, adding, "We continue to cooperate with the investigation. Given it is ongoing, we cannot comment any further."
The search for answers has become nearly a full-time job for Nicole. "I was downloading climate reports and water levels so that I could collect every piece of information about this case, because I didn't trust that (the province) would have any of it," she said. "I have read studies from the 90s on smelt population and how smelt fish are impacted by these dams in order to understand how these freaking dams function."
As for whether or not she's "welcome" to continue contacting the government, Nicole said she has no plans to stop. The Department of Justice has said the Gnazdowsky family will get monthly updates into the investigation going forward, but Nicole is waiting for one message in particular. "How about a 'thank you, and we're sorry'?"
Follow Emily on Twitter.