Lauren Salzman, NXIVM 'Slave' Recruiter, Avoids Prison Time After Turning on 'Sex Cult' Leader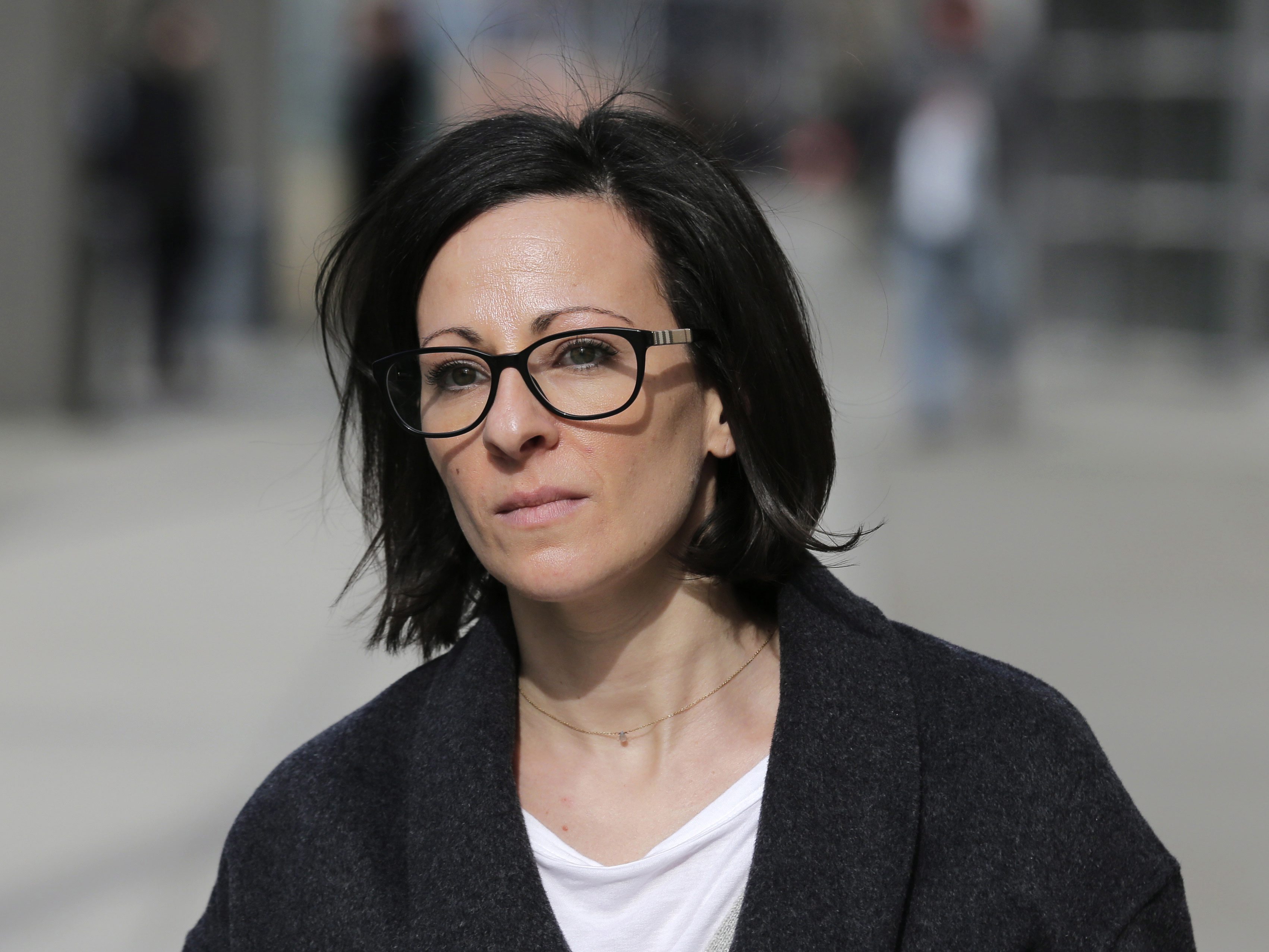 Credit to Author: Sarah Berman| Date: Wed, 28 Jul 2021 16:58:12 GMT
A woman who testified about confining an undocumented migrant in a New York bedroom for nearly two years was sentenced to five years' probation with no prison time on Wednesday.
Lauren Salzman, 45, was an executive board member of NXIVM, a purported self-help company started by jailed "sex cult" leader Keith Raniere in 1998.
NXIVM, pronounced Neks-ee-um, sold expensive seminars that were supposed to help people achieve their goals. Over two decades the organization promoted an extreme self-improvement doctrine that involved calorie restriction, abstaining from romantic relationships (except with Raniere), militaristic "readiness" exercises, unpaid labour, and other ideological controls. Former coaches say they became ensnared in an insular community that demanded escalating loyalty and did not tolerate criticism. 
Salzman is the daughter of NXIVM's cofounder Nancy Salzman, and became a devoted follower of Raniere in her early 20s. As a head trainer she traveled to cities around the world teaching classes that praised Raniere as a genius philosopher with a claimed IQ of 240. 
Raniere was sentenced to 120 years in federal prison for sex trafficking, wire fraud, racketeering, sexual exploitation of a child, and a host of other crimes last year. 
Salzman pleaded guilty to racketeering charges in March 2019, and faced up to nine years in prison. In a court filing requesting leniency, prosecutors said Salzman's cooperation and testimony was "critically important in securing Raniere's conviction." 
"For two decades, I allowed Keith Raniere to govern almost every area of my life," Salzman wrote in a recent letter to the judge. "This stunted my ability to think for myself, to be my own person and to ever view myself as independent of Keith or NXIVM."
Salzman was initiated into a sexual relationship with Raniere by one of his longest-serving fixers, heiress Pamela Cafritz. In the early 2000s Salzman joined an inner circle of secret girlfriends who used severe pressure and manipulation tactics to maintain each other's lifetime commitment to Raniere and his philosophy.
"I ask you to please consider how young Lauren was when she met Keith and my personal failure as a mother to protect and guide her," Nancy Salzman wrote in a letter asking for a lighter sentence. "While we all have agency and are responsible, I know Lauren has been victimized like virtually everyone targeted by Keith's awful manipulations."
According to Salzman's testimony at Raniere's 2019 trial, Salzman helped Raniere discipline other women who resisted his controls. In 2010, a woman identified in court as Daniela was confined to a room for nearly two years under threat that she would be sent to Mexico with no identifying documents or contact with her family. 
Daniela, a Mexican migrant with no visa status in the United States, testified that she spent 23 months with no phone, no books, no bed, no money, and no human contact with anyone except Salzman. All she had in the room was a foam mat on the floor and a pen and paper that she used to write more than 100 apologies to Raniere.
"Of all the things that I did in this case and all the crimes that I admitted to, this was the worst thing I did," Salzman testified about the confinement scheme.
In 2017, Salzman became a recruiter for a "secret sorority" within NXIVM that branded and blackmailed women. At the time a high-ranking whistleblower told VICE News that Salzman took damaging confessions and naked photos to secure her silence and commitment as an obedient "slave" for the rest of her life. Salzman presented the scheme as an empowering women's mentorship, concealing Raniere's commanding role as "grandmaster."
"I have had sleepless nights, anxiety, and PTSD," Sarah Edmondson, who once considered Salzman her best friend, wrote in a victim impact statement. "While I was able to remove the brand with plastic surgery, I will always have the scars—physical and emotional."
Edmondson also commended Salzman's strength for finally telling the truth on the witness stand. "I hope you feel proud of yourself for waking up out of so many years of indoctrination to see the truth and testify against Keith," she wrote.
Salzman's sentence comes on the heels of a three-year prison term for former Smallville actress Allison Mack last month. Lauren's mother Nancy is expected to be sentenced for her role in NXIVM on September 8.
Sarah Berman is the author of 'Don't Call It a Cult: The Shocking Story of Keith Raniere and the Women of NXIVM' which is available here. Follow Sarah on Twitter.