They said it! Tom Brady, Baker Mayfield top NFL quotes of the week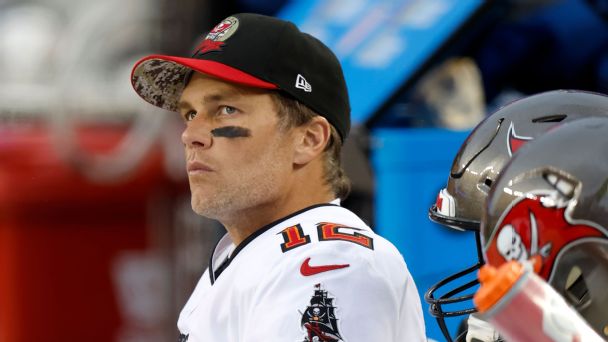 Tom Brady can be a good sport when he wants and more from our NFL quotes of the week.
Tampa Bay Buccaneers quarterback Tom Brady, on being asked to autograph a ball by San Francisco 49ers linebacker Dre Greenlaw, who had intercepted it during his team's 35-7 win over Tampa Bay, via his "Let's Go!" podcast with Jim Gray
Philadelphia Eagles cornerback Darius Slay, on wanting to play wide receiver for Jalen Hurts
Seattle Seahawks quarterback Geno Smith, on his years as a backup QB
San Francisco 49ers great Jerry Rice, on the team's injuries
Los Angeles Rams quarterback Baker Mayfield, on signing with the team. Mayfield ended up leading a winning drive against the Las Vegas Raiders in his first action with the team.