Before 'The Staircase' Drops, Binge These 13 Netflix True Crime Hits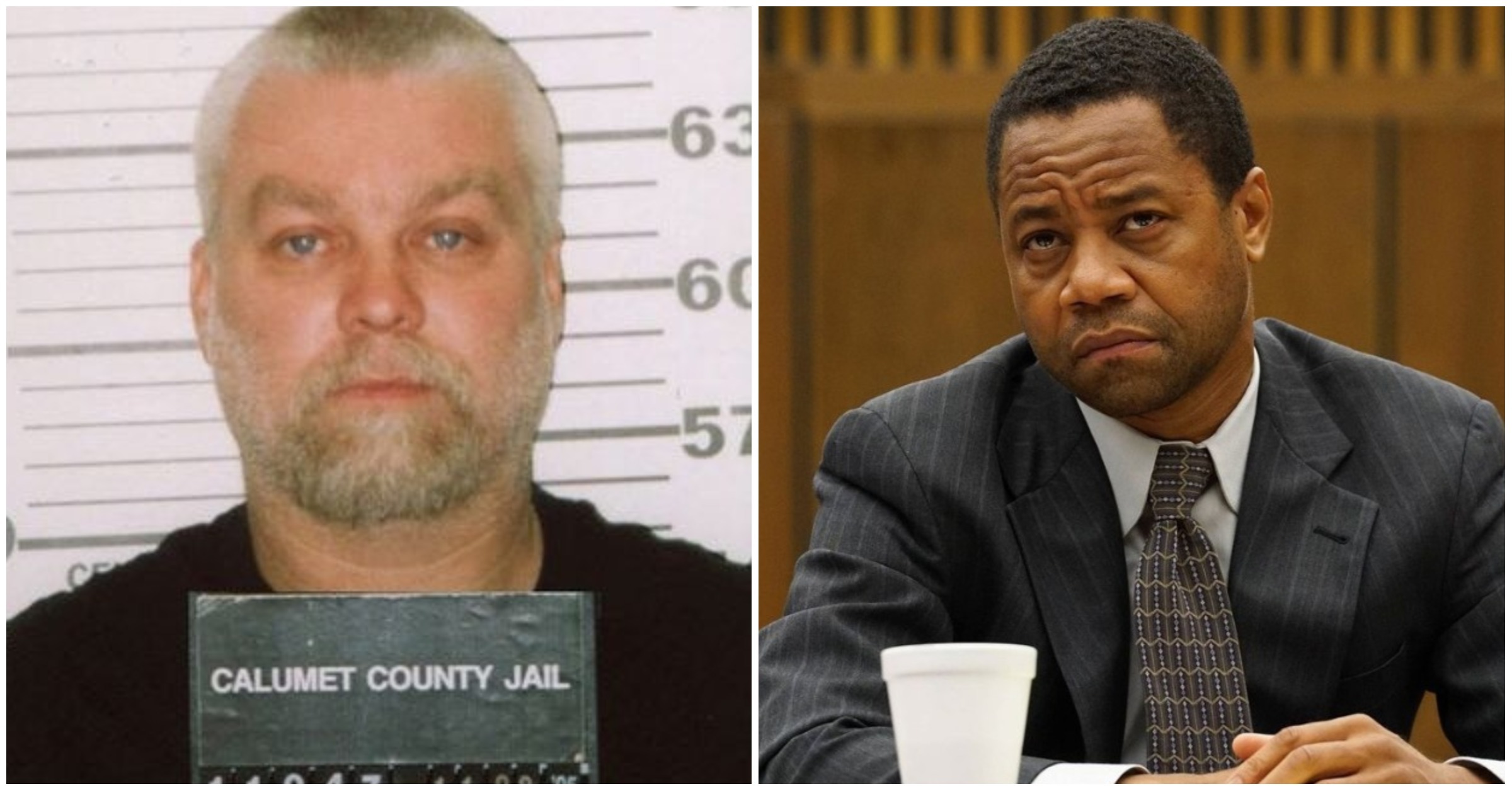 Being interested in crimes and the people who commit them is understandable. For one thing, the idea that someone would transgress human and societal moral codes is inherently fascinating; these are stories at the fringes of or outside of the system, while we're all stuck in it. As such, true crime stories go beyond the invented nature of even the best horror movies or most engrossing sci-fi tv shows because they show us what we're really capable of.
Since true crime is experiencing something of a renaissance today, it's hard to sort the nuanced, journalistic efforts from the tabloid sensations all vying for your limited attention. With Netflix's hotly-anticipated The Staircase making its debut this Friday, we've compiled a list of the absolute-best true crime films, documentaries, and tv series on Netflix (US) to help you get your armchair-detective gears turning. In alphabetical order:
Aileen Wuornos: The Selling of a Serial Killer
Few "serial killer stories" are sadder than that of abused sex worker Aileen Wuornos, whose Monster portrayal Charlize Theron would garner a Best Actress Oscar for in 2004. Here's where Theron did her homework: award-winning English documentarian Nick Broomfield's 1993 Aileen Wuornos: The Selling of a Serial Killer and its 2003 follow-up, Aileen: Life and Death of a Serial Killer (also on Netflix) offer a nuanced portrait of a woman pushed to the brink.
American Crime Story: The People vs. O.J. Simpson
After a lukewarm reception greeted FX's American Horror Story: Hotel, the network had a lot on the line for the debut season of the American Crime Story franchise. The People vs. O.J. Simpson didn't disappoint, garnering nine total Emmys for breakout performances from Sarah Paulson, Courtney B. Vance, and Sterling K. Brown, and masterful writing by D.V. DeVincentis. This dramatization of the celebrity trial that scandalized the nation and brought racial tensions to an all-time high is also notable for appearances by Cuba Gooding, Jr., David Schwimmer, and a simmering John Travolta, and direction from Ryan Murphy and John Singleton.
Brother's Keeper
Directors Joe Berlinger and Bruce Sinofsky set their sights on the strange story of the illiterate Ward brothers for this compelling, realist documentary about a family in a rural farming community in Munnsville, New York. Barring Netflix's solid selection of Errol Morris films, you'd be hard-pressed to stream a better example of cinéma vérité.
Casting JonBenet
The formal qualities of Kitty Green's 2017 film are what make it one of the most interesting takes on the documentary format in ages. To create Casting JonBenet, Green decided to cast a film that would never happen in the Colorado region that played host to JonBenét Ramsey's unsolved murder. While her subjects think they're trying out for the roles of the Ramsey family members and others associated with the case, Green probes what they remember about the 1996 Christmastime slaying. What emerges is a fascinating portrait of memory and tabloid media in the wake of collective trauma. It takes a village…
Evil Genius
The byzantine horrors of the Saw franchise don't match the real-life nightmare that was 2003's "pizza bombing heist." The true story of the day Brian Wells walked into a bank with a homemade bomb strapped around his neck, and the convoluted quest to find the person responsible, comes to the small screen in filmmaker Trey Borzillieri's diabolically devised four-episode first season
.
Into the Abyss
In the vein of American author Truman Capote's In Cold Blood, Austrian filmmaker Werner Herzog journeyed down to Texas to interview death row inmate Michael Perry eight days before his execution for the murder of Sandra Stotler. As much as the true crime documentary is a meditation on crime and punishment, it's also a masterclass in being unafraid to ask difficult questions like "What is it like knowing you're going to die?"
The Keepers
The unsolved 1969 murder of Baltimore's Sister Cathy Cesnik sets Ryan White's stark, seven-episode Netflix documentary series. So, was the tragic death of a nun part of a larger conspiracy to cover-up widespread, systematic sexual abuse in the Catholic church? You'll have to be the judge—the taut Keepers offers few answers, and presents even more questions.
Making a Murderer
The sign of a successful documentary is its ability to change public perception, and Netflix's Making a Murderer is no exception. Was accused killer Steven Avery, who served 18 years before being exonerated only to be thrown back in jail for another murder years later, only guilty of being in the wrong place at the wrong time? What's so successful about Laura Ricciardi and Moira Demos's ten-episode documentary series is that it puts the viewer in the position of judge, jury, and detective.
Mindhunter
In short, the legendary Seven and Gone Girl director David Fincher directed four out of ten episodes of the first season of this series about the birth of serial killer profiling in America. While the rather pastoral aspects of the main characters themselves can be a little tedious, what makes this show stand out are the seriously realistic portrayals of true-to-life murderers, from "coed killer" Edmund Kemper to spree killer Richard Speck.
Narcos
Netflix's stylish original series tells the story of the rise of the South and Central American cocaine cartels and their relationship with the United States' DEA. Starting with Pablo Escobar in the 1970s and ending up with the Cali Cartel in Season 3 (a fourth season centered around Mexico's Guadalajara Cartel is imminent), the series has been lauded for its realistic depictions of bloodcurdling actual events, and outsized performances from stars Wagner Moura and Pedro Pascal.
Strong Island
Black filmmaker Yance Ford's brother was killed in 1992 and an all-white jury didn't indict the white man believed to be responsible. Nearly two decades later, Ford returns to the scene of the crime and the people impacted by it. The Academy Award-nominated result is a tragic but necessary deep-dive into the systemic failures and racism at the heart of the American justice system.
Unspeakable Acts
The day-care sex-abuse scandal that rocked Dade County in the 80s and early 90s sets ABC's sobering 1990 tv movie Unspeakable Acts. Directed by Linda Otto, this adaptation of journalist Jan Hollingsworth's book of the same name was lauded by the New York Times for its "dignified" take on a subject so easily exploited and sensationalized by the media.
Wild Wild Country
Cult stories don't get much weirder than the tale of Osho, Ma Ananad Sheela, and Oregon's Rajneeshpuram community. Assassinations, bioterror plots, and Rolls-Royces abound in brothers Maclain and Chapman Way's engrossing six-part documentary series.
Sign up for our newsletter to get the best of VICE delivered to your inbox daily.
Follow Emerson Rosenthal on Instagram.
This article originally appeared on VICE US.