Philippines-US launch first EDCA site in Pampanga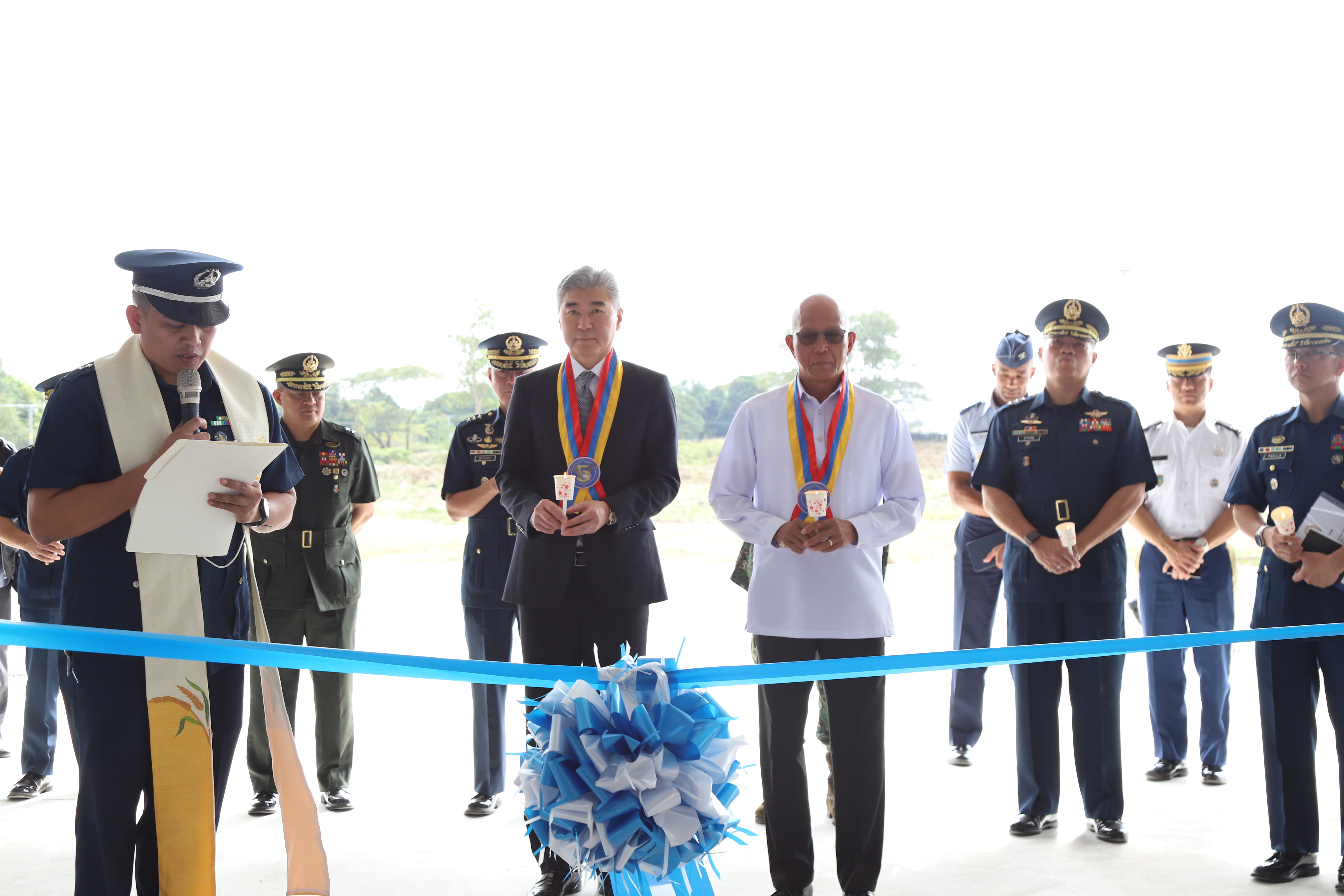 Credit to Author: kadraneda| Date: Tue, 29 Jan 2019 10:08:45 +0000
MANILA, Philippines — The Philippines and United States on Tuesday launched the first facility under the Enhanced Defense Cooperation Agreement (EDCA).
Officials present at the inauguration at Basa Air Base in Floridablanca, Pampanga included Defense Secretary Delfin Lorenzana and US Ambassador to Manila Sung Kim.
The multi-purpose warehouse, which will be used to store assets for humanitarian assistance and disaster response (HADR), is the first of five projects under the EDCA. The construction of the first site started in April.
"This HADR warehouse will surely boost the Philippines' efforts to be a disaster-resilient nation," Lorenzana said.
Kim said "this project illustrates not only our commitment to the US-Philippine alliance, but also both countries' dedication to peace and stability in the larger Indo-Pacific region."
The EDCA, a deal signed by the two allies in 2014, allows the US to station its troops and store its assets at the bases they will build for their humanitarian assistance and maritime security operations.
The agreement was signed amid rising tensions in the South China Sea, one of the world's busiest trade routes.
Its constitutionality was upheld by the Supreme Court in 2016 after facing legal challenges.
Aside from Basa Air Base, the other military facilities that will be used for EDCA are Antonio Bautista Air Base in Palawan, Fort Magsaysay in Nueva Ecija, Lumbia Airport in Cagayan de Oro, and the Mactan-Benito Ebuen Air Base in Cebu. /kga