Roger Stone's Judge Has Had It With His Antics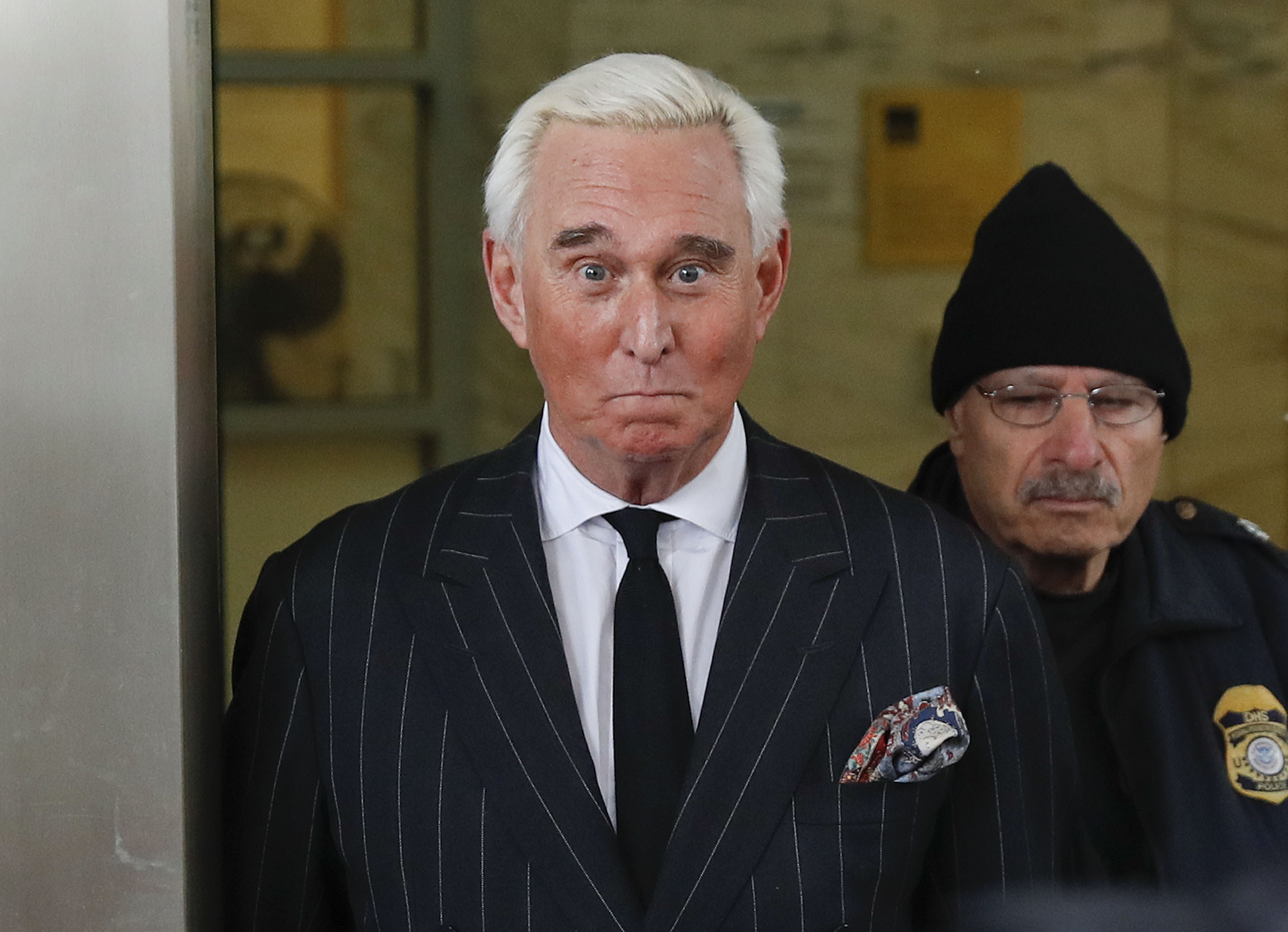 Credit to Author: Greg Walters| Date: Mon, 24 Feb 2020 16:35:52 +0000
WASHINGTON — Roger Stone's judge thinks he just used her court for a PR stunt, and she's not having it.
Shortly after sentencing President Trump's crony to more than three years in prison for lying under oath, Judge Amy Berman Jackson slapped down Stone's attempt to have her removed from any further consideration of his case.
In an ice-cold ruling released late Sunday, Judge Jackson dismissed Stone's complaint as "nothing more than an attempt to use the court's docket to disseminate a statement for public consumption that has the words 'judge' and 'biased' in it."
The judicial dropkick came at a moment when Washington is rampantly speculating about whether, and when, Trump may grant a presidential pardon to Stone, the GOP political trickster who's been neck-deep in high-profile American scandals going all the way back to Watergate in the 1970s.
Stone was convicted on seven counts of charges including false statements and witness tampering in November, after a trial in which prosecutors blasted him for lying to Congress to protect Trump from an investigation into Trump's ties to Russia.
Trump has expressed sympathy for Stone and said he thinks the trial was "obviously tainted." And Trump's hinted that a pardon might be coming — but not quite yet. Instead, Trump has said he wants to see Stone's legal process play out fully, including Stone's various attempts to unravel his conviction on appeal or score a new trial.
Stone is demanding a new trial because, according to his legal team, one of the jurors "misled the Court regarding her ability to be unbiased" in the case, and "Stone's Motion for New Trial is directly related to the integrity of a juror."
In a brief filed Saturday, Stone's lawyers zeroed in on words that Jackson used during his sentencing last week, when she said the jurors in his trial "served with integrity." That suggested she'd already made up her mind about his motion for a new trial, Stone's lawyers argued.
Judge Jackson was like: Nope. Especially not after the issues she's had in the past with Stone, whose predilection for provocative social posts about his own case resulted in a gag order from Jackson, a total ban on using Instagram or Twitter, and repeated hearings over whether he'd violated that gag order or not.
"If parties could move to disqualify every judge who furrows his brow at one side or the other before ruling, the entire court system would come to a standstill," she wrote.
Stone was convicted in November of telling multiple lies while under oath about his efforts to learn more about the release of emails hacked by Russia from Democrats during the 2016 campaign. Those emails were stolen by Russian cyber-spies and then released through the renegade transparency group WikiLeaks.
Stone was sentenced to three years and four months on Thursday, although a date has not yet been set for him to begin serving the sentence.
Cover: In this Feb. 1, 2019 photo, former campaign adviser for President Donald Trump, Roger Stone, leaves federal court in Washington. U.S. District Judge Amy Berman Jackson has issued a gag order in the case of Donald Trump confidant Roger Stone. Jackson said in an order Friday that both sides must refrain from making statements to the media or the public that could prejudice the case. (AP Photo/Pablo Martinez Monsivais)
This article originally appeared on VICE US.