How Barcelona beat Real Madrid in Spanish Supercopa
Craig Burley and Shaka Hislop react to Barcelona's perfect performance in their 3-1 win over Real Madrid. (1:27)
If you visit Rio Ferdinand's social media accounts, you'll discover him sharing a clip from Sunday's Spanish Supercopa final, in which Barcelona dismantled Real Madrid 3-1 to win Xavi's first Camp Nou trophy as a coach. The world-class former Manchester United sweeper announces, "The Xavi impact is here. I know what this feels like. Respect," adding a series of distraught, crying emojis.
He's referring to an undulating 44-pass move that included every single one of Barcelona's players while the the Blaugrana are 3-0 up with 14 minutes left. ESPN's own Steve McManaman (a former Blanco himself) yelps: "Madrid aren't even laying a glove on them!" The metronomic, shuttled possession ends only when Rodrygo, understandably frustrated, scythes through Sergio Busquets for a foul.
– Report: Barcelona thrash Real Madrid
– Reaction: Gavi stars as Barca win Spanish Supercopa
– Highlights: Barcelona 3-1 Real Madrid (U.S. only)
The inference is that Ferdinand recognises and empathises with what Carlo Ancelotti's men in white were going through. After all, he himself lost two Champions League finals in the space of 24 months to Pep Guardiola's Barca, who, as Sir Alex Ferguson memorably put it, would "pass you to death."
The irony, though, is that for the rest of the match — particularly in some of the ways Barcelona picked apart the tired, sluggish Spanish champions — was a very distant cousin of that Guardiola side. Put frankly, several of Xavi's clever ideas would have been completely forbidden under the stern, philosophically unbending man who's now in charge at Manchester City.
After the match, Barcelona's coach admitted: "The thing I'll take away from this which satisfies me even more than lifting a trophy is how we won." Well, here are three of the "how" from Sunday.
Football is a constantly revolving hotbed of tactical concepts — well-established but underused or even forgotten ideas that get dusted down and applied until too many people figure them out and they go back on the shelf. Worst of all for those who like to innovate and thrill, the amount of computer- and video-based tools available to analyse and break down systems of play means that whatever a particular team is doing to impose themselves will, after not too long, face counter-remedies and asphyxiating strategies popping up on an increasingly regular basis.
So the context for watching Marc-Andre ter Stegen launch the ball long on Sunday, either from goal kicks or from open play, needs to take into account that rivals no longer use the same strategies to oppose this Barca team — who don't have the calibre of players of a young Xavi, Busquets, Andres Iniesta, David Villa, Gerard Pique, Dani Alves or Carles Puyol. Nevertheless, it's a stone-cold fact that back in the day, it would have been a cause of shock, horror, dizzy spells and temper tizzies among the coaching staff, players, media and fans if a defender or keeper had been hoofing the ball down the pitch as Barcelona did against Los Blancos in Saudi Arabia.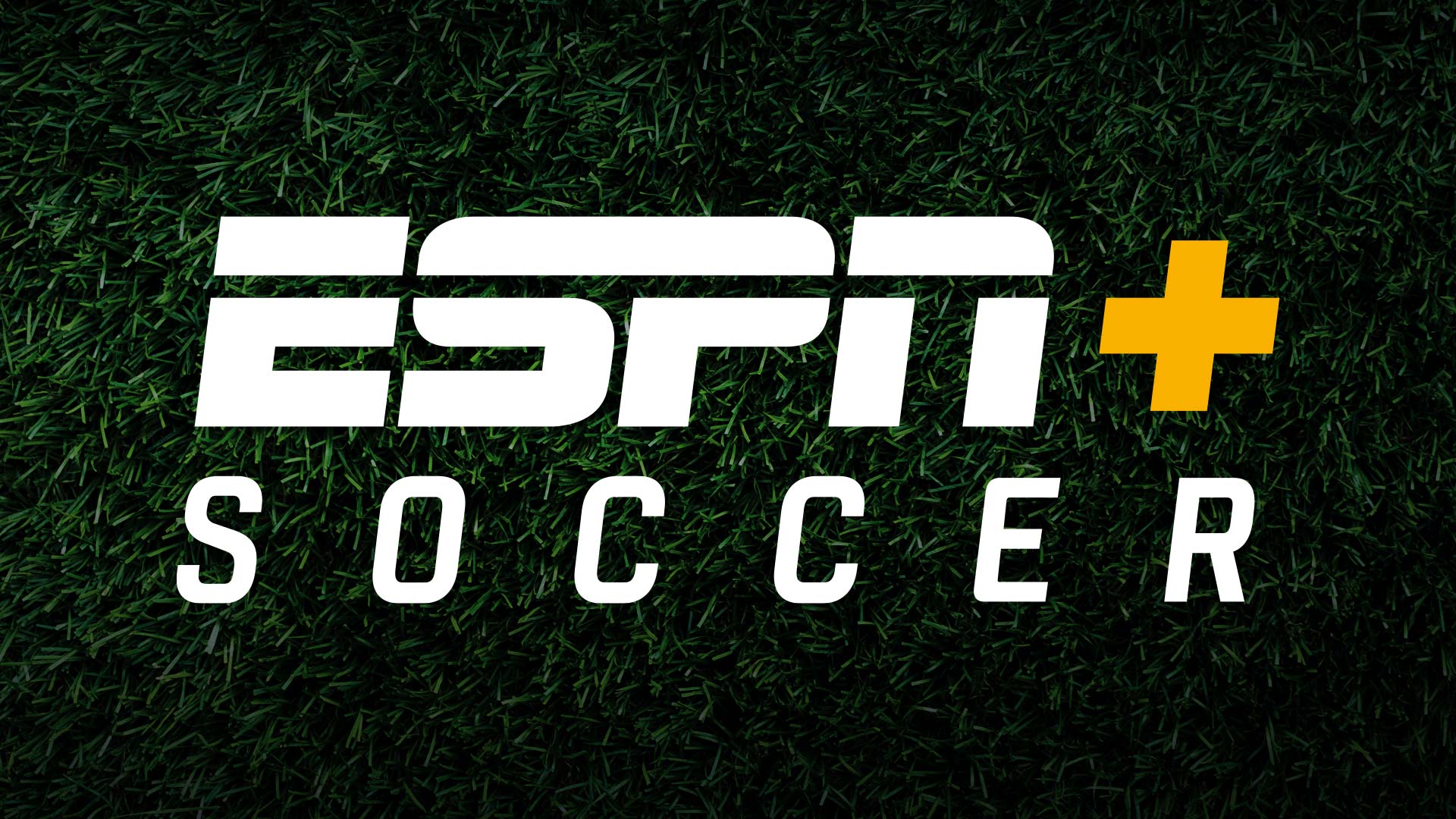 The beautiful game lives here. Stream top leagues, tournaments and teams.
Sign up for ESPN+
TUESDAY, JAN. 17 (all times ET)
• Real Sociedad vs. Mallorca (1 p.m.)
• Wolverhampton vs. Liverpool (2:40 p.m.)
• Forest Green vs. Birmingham (2:40 p.m.)
WEDNESDAY, JAN. 18 (all times ET)
• Athletic Club vs. Espanyol (2 p.m.)
• Leeds United vs. Cardiff City (2:40 p.m.)
• Levante vs. Atletico Madrid (3 p.m.)
Please be clear: This is not a criticism — it's a simple fact. And it's written with respect.
Last weekend, after beating Atletico Madrid 1-0 in the Spanish capital, Xavi appeared on our LaLiga TV postmatch programme, and I asked him about how the German keeper had been ordered, mid-match, to kick long and look to play the ball over Reinildo's head for Ousmane Dembele to chase. Not sounding wholly enchanted with the question, the Barcelona coach answered. "You have to seek the space where it is," Xavi said. "When Atleti pressed us so high up the pitch, the space was in behind. and so we looked for that occasionally."
A fair answer.
Sunday night against Madrid saw a significant extension of this idea. Madrid neither pressed as high nor were as athletically sharp as Atleti, which meant Barcelona didn't have gaping space in behind into which they could launch the ball. And yet Ter Stegen still kicked long as a tactic — and it worked.
What emerged was that Barcelona had been asked to challenge aerially against a taller, bigger side, and then to pounce on Madrid if they won possession. What that often looked like was man-of-the-match Gavi (5-foot-8) leaping up against Eder Militao (6-foot-1).
One such example was in the 41st minute, when Ter Stegen thumped a free kick upfield and Gavi first beat Militao to the header and then, after Antonio Rudiger headed it back up-field again, the 5-foot-8 Barcelona midfielder sprinted, jumped and beat Karim Benzema to the ball. But competing aerially, while important, wasn't the key point of what Xavi asked his team to do.
Barcelona's players, to a man, were aggressive as soon as anyone made contact with the ball dropping out of the sky. They launched themselves after loose balls, 50/50 balls and (this will have given Xavi the most satisfaction) they unanimously believed that even if a Madrid player brought the ball down after a teammate had won an aerial challenge, he could still be successfully pressed and robbed. Militao, Rudiger, Luka Modric, Ferland Mendy and Toni Kroos often had clean possession after Ter Stegen (or Ronald Araujo) hoisted the ball downfield, but they were then either bullied off the ball or rushed into making a pass that gifted possession away again.
"Modern football is very rapid and, in certain moments, you have to play direct," Xavi said after he and his team lifted the trophy. "Even more so when you have Robert Lewandowski in your team."
It's miles away from what was Guardiola's formula when in charge, but it's an adapted version of how vertically Barcelona played under Luis Enrique in 2014-15 when they won the Treble. Xavi bet that Madrid would be slow, off form and susceptible to being harassed — even after having won aerial duels.
His gamble paid off.
Carlo Ancelotti shares the reasons he believes cost Real Madrid's 3-1 defeat to Barcelona in the Spanish Super Cup final.
Again, this is a distant cousin of the system Xavi played in at Barcelona. That idea of pressing in coordinated packs for a determinate number of seconds but then retrenching into a good defensive shape if you don't win the ball is a different concept from what was so successful against Madrid in this final. It's arguable that not only will there be teams who are much more press-resistant than the European champions were in Riyadh — Manchester United next month, for example — but that Madrid, once match-sharp and fully staffed, will be too.
However, on Sunday night, Xavi's tactic banked on Ancelotti's team being sluggish and unable to cope. Bingo.
Dan Thomas is joined by Craig Burley, Shaka Hislop and others to bring you the latest highlights and debate the biggest storylines. Stream on ESPN+ (U.S. only).
It's not the high, daring "press from the front" that Guardiola imposed, either; it was more like little explosions of pressure all over the pitch whenever an opponent is dopey, is given a bad pass or dallies. And it thrives on the ravenous hunger to compete for loose possession once the opponent is disrupted.
The first and third goals are examples. For the 1-0 goal, Rudiger, who'd just taken a blow to the head from Thibaut Courtois' elbow when jumping to compete for a cross, looks dizzy. Barcelona can see that Madrid's back four is hopelessly positioned: Mendy and Dani Carvajal are practically on the opposing touchlines, while 25 metres separate Rudiger and Militao. They know that if they win possession, Madrid are desperately vulnerable.
Thibaut Courtois inadvisedly rolls the ball to Rudiger, who's not fully at the races yet. He then gives a horrible pass to Eduardo Camavinga when Mendy is totally open and easy to find. Busquets presses the French player, wins a 50/50 ball — some refs might have blown for a foul — and from there onward, Dembele pounces, first-time passes to Pedri, who first-time passes to Lewandowski … and the Poland captain takes two very quick touches to set up Gavi for 1-0.
"That first goal was so rapid, one-touch, and that's something we've been working hard on and teaching them through videos," Xavi said.
Barcelona manager Xavi says Barcelona freed themselves and did their best after a victory in the Spanish Super Cup final against Real Madrid.
The decisive third goal was similar. Dani Ceballos, pressed by Dembele, is a bit overambitious in his pass to Militao. Gavi is immensely quick to see that the Brazilian player is flat-footed, so he races across, wins a 40/60 challenge and from there onward it's all simple, clean but quick passes until Pedri scores at the back post.
There was more irony in that the only time Madrid really tried to match that pounce-and-press action, it led to Barcelona's second goal. Busquets fed Frenkie de Jong, and the Netherlands international let the ball run across his body so that the move stayed fluid and fast, but without doubt, it looked like he might be in danger of losing possession. Both Militao and Carvajal surged forward (Madrid's midfield was missing) but got their timing and positioning wrong so that a lunge pass from De Jong threads Gavi into splendid isolation to lay the 2-0 goal on a plate for Lewandowski.
The press is a great art when it works, but a fine art. Not for the sluggish.
People can argue what they like, but this was only very occasionally a 4-3-3 formation — another once-sacrosanct philosophy at Barcelona.
When attacking and in most phases in possession, Xavi's team were set up in a 3-4-3 because the other three defenders held a line and Alejandro Balde played in midfield. There's no question, though, that there were long periods in the second half when Barcelona's out-of-possession shape was 4-4-2.
– Stream on ESPN+: Spanish Supercopa, Carabao Cup, more (U.S.)
Firstly, that's not a sin if it's the correct tactic. Secondly, there was a clear reason for Pedri being the one playing off Lewandowski in those phases. Dembele is taller and better in the air, and when Barcelona were required to compete for the ball played long by either keeper, the Frenchman stayed in midfield to add to Barcelona's jumping power.
All in all, it meant that Barcelona were quite narrow, very regularly didn't have two wingers stretching the pitch and didn't look, in terms of their tactical shape, like the majority of Blaugrana teams of the past 20 years. But, hey, so what? The tactics were smart, they were appropriate, they worked and Xavi's team won.
In that clip he shared on Twitter, Ferdinand saw old Barca and liked it. The rest of the match, we saw a distant cousin of old Barca — but it worked.